I Surprised my Husband with a Big Guy
He Fucked me Well
By: Katie
I enjoy cuckolding my hubby while he watches. This is about a guy I met online one night. We went into a private chat room and exchange some pictures and I told him how I love to fuck other guys while hubby watches.

I should tell you this guy was about 6'4" 220lbs. with 9inches of thick cock. He said he loved fucking white wives while their hubby's watched. I asked him if he would like to come over to my house and fuck me in our bed while hubby watched and took pictures for us.

He said he would love that but only if I agreed that we were both allow him to do anything he wanted. I wasn't sure about doing this because I didn't know what he had in mind but he explained that he liked to talk to the hubby as he showed him how much his wife loved black cock.

He said he wouldn't do anything I didn't want to do but that he wanted to be in control. I told him that I thought that would be hot and we made a date for the next night. I didn't tell hubby about the date and after dinner I got ready for my date as hubby watched tv.

When the doorbell rang I said I would get it and I saw the look of surprise on hubby's face as I walked by in my short skirt looking ready to fuck. I opened the door and let Art in. He took me into his arms and gave me a deep kiss before turning to my hubby and telling him he was there to fuck me. "Would you like to watch me fuck your pretty wife"?

"Yes"!

"Then ask me to make love to your wife".

"Please would you make love to my wife and let me watch"? He then told me to lead him to our bedroom and told hubby to get his camera and follow us. Once in the bedroom he told hubby to turn all the lights on so he could see how his wife really need fucked.

Art then pulled me down on the bed with him and started kissing me. "I'm going to make love to your wife and you're going to get to see her begging for me to fuck her".

He kissed me running his hands all over me, shoving my skirt up to my waist and rubbing my cunt through my panties making me even wetter then I already was. He took his time undressing me as we explored each other's bodies. When we were both naked he told me to suck his cock. As I was sucking and licking his big black cock he told hubby to get some close up pictures of that. "See how your wife loves sucking my black cock? Tell her how good she looks".

"God honey! You look so good sucking his black cock and I can see how much you love it". After a few more min. of sucking his cock he slid between my legs and spread them wide."Look how wet your wife is for my black cock. What do you want me to do"?

"I want you to fuck her, fill her cunt with that big black cock".

"You understand that if I fuck her I'm going to nut inside of her. I'm going to fill your wife's cunt with my black seed".

"Yes! Fuck her and fill her with your cum, flood her pussy with your black seed."

"OK, if you really want that then get over here and guide my cock into your wife's cunt. I couldn't believe it as I watched my husband take that big black cock in his hand and guide it to my exposed cunt. He put the head of it right on my pussy lips and rubbed it back and forth until my pussy lips opened up then guided it in. He stood right there and watched as Art slowly slid his cock all the way in. For the next 20-30 min. Art fucked me slow then fast and hard making me cum many times.

I was crying and begging him to fuck me and fill my cunt with his seed. He had me ride his cock then took me doggie, which is my favorite position. He slamed his cock into me hitting bottom everytime until I felt him tense up and start shooting his cum into me. He just kept shooting more and more cum into me as I came all over his cock again and again. When he pulled out I just fell onto the bed exhausted. There was so much cum I could feel it running out of me onto our bed. Art pulled my legs apart and told hubby to take a good look. "Do you like the way your wife's cunt looks now? Do you want to get down there and clean it"?

"YES! I want to clean it and taste your cum mixed with hers".

"Before you can do that you have to lick my cock clean and taste your wife's cum on my black dick".

Art moved up by my head as my hubby got between his legs. I watched my hubby take Art's cock in his hand and start licking my juices off. I watched him lick the shaft up one side and down the other and then lick his balls. Art told him that was enough to clean my cunt. Art spread my legs wide apart then used his fingers to spread my pussy lips.

"Now shove your tongue in there and suck my black cum out and swallow it". Art watched my hubby sucking that cum from my pussy and swallowing it while he told hubby what a good fuck his wife was and how my cunt was made for black cock and cum.

When hubby was done he told him to go get us something to drink. When hubby returned he told my hubby that I was now his slut and that he was there to serve us. "I'm going to spend the night with your wife and I want you to sit in that chair and watch as I make your wife mine".

Art and I done about everything before morning all while hubby watched. After we showered together in the morning and got dressed we made a date for the following weekend. I agreed to go to his place and spend the weekend with him. I told hubby that I had agreed to be Art's slut and let him show me off to his friends and let them know that my married cunt belonged to him now.
End
SOME HOT CUCKOLD FUN PICS4>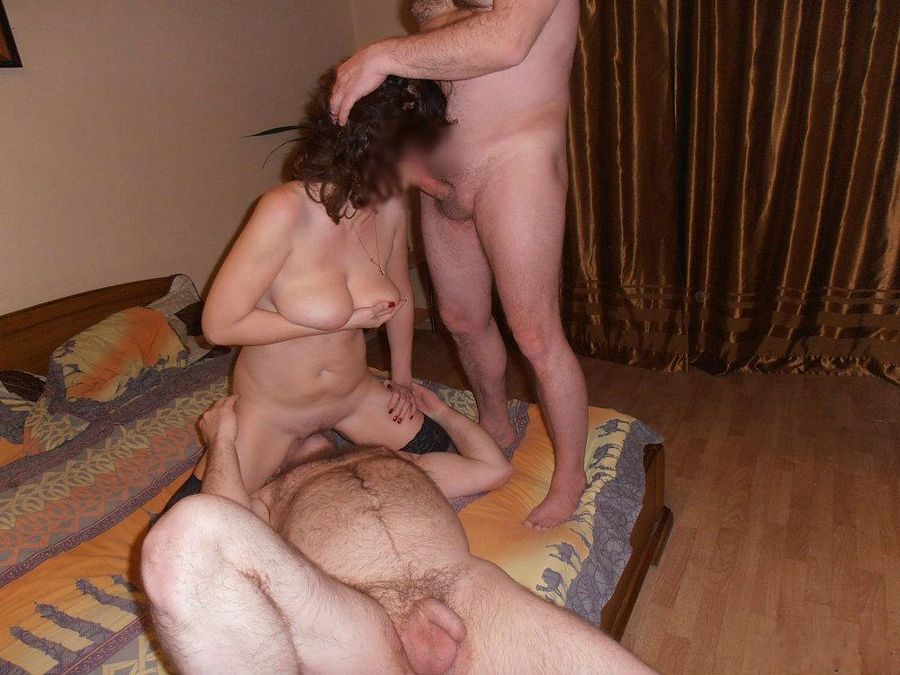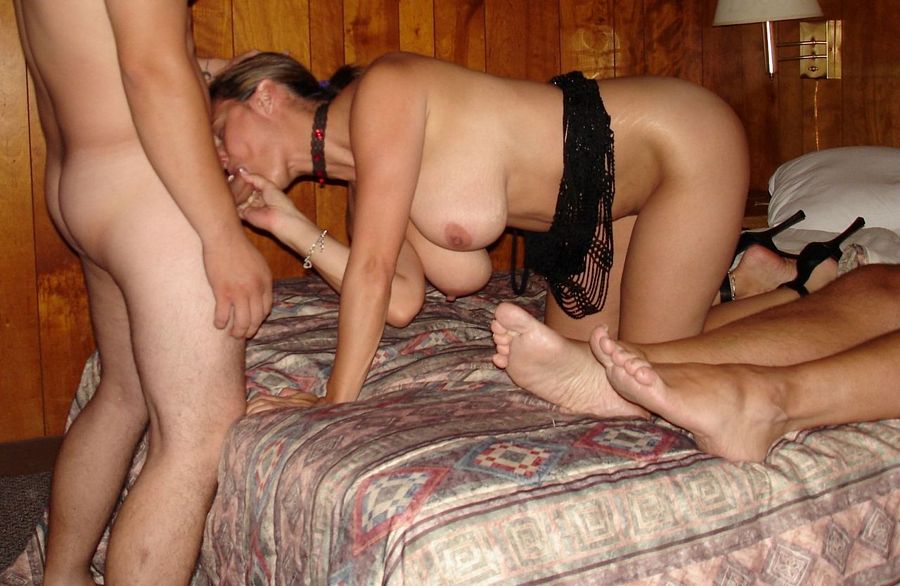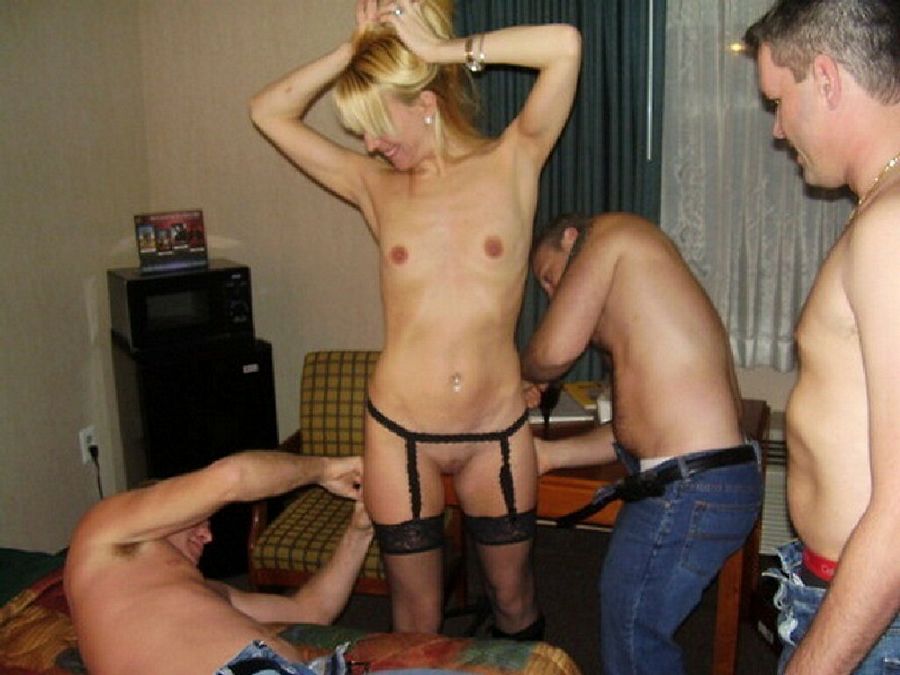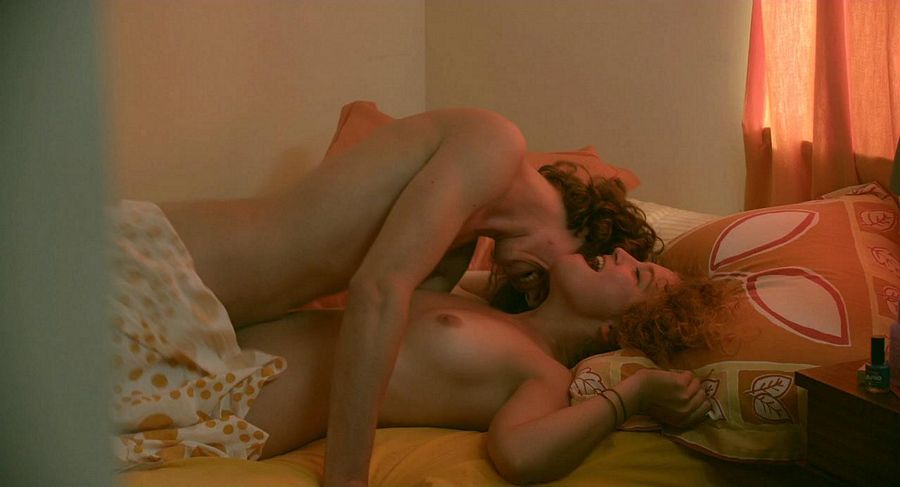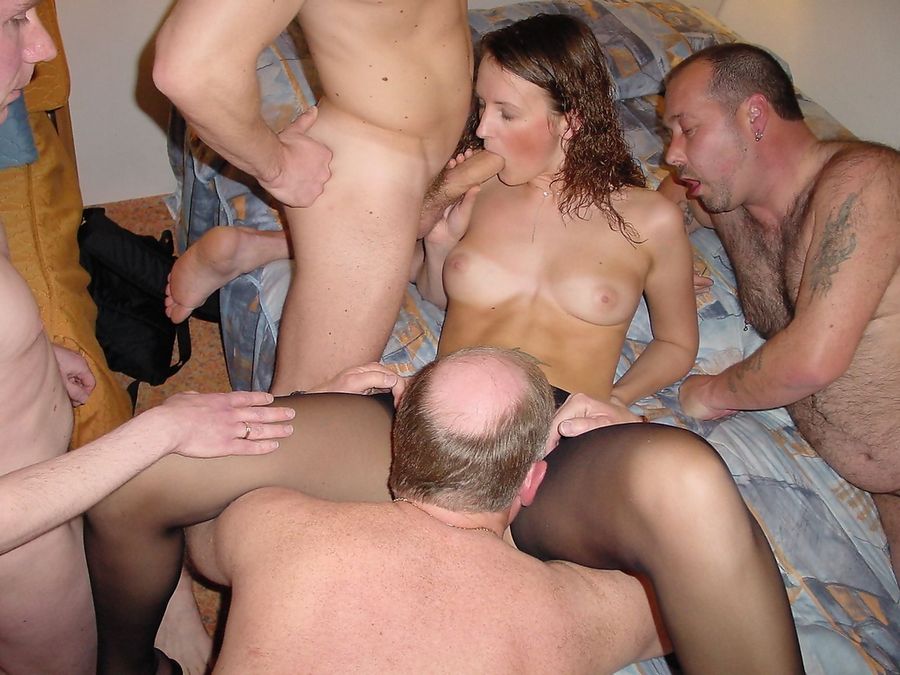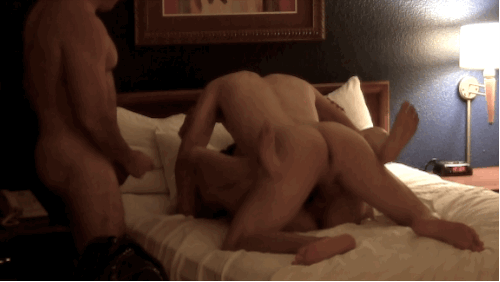 Cuckold Blog
||
Cuckold Story Forum
||
Cuckold Personals
||
Cuckold Chat
||
Truth or Dare Pics
||
Cuckold Pictures
||
Cuckold Ads
||
Nude Amateurs
||
MILF Cams
||