My Wife has Orgasms with other Men
They just kept Cumming
By: Pansy
We recently started reading this cuckold page and were beginners looking to test the waters. Actually we have tested the waters once with mixed results. I thought it went pretty well. Sue has mixed feelings. You can decide on how well it went for a first try.

After talking and fantasying about it for about two months we decided to take the plunge. We read a lot of the give and take on this board which finally gave us the courage to give it a try. We discussed trying MFM and FMF but had a hard time finding just the right person for either one. We decided a stranger would be best to start with but did not have much luck meeting with anyone that we thought might be a match. We finally narrowed it down to a guy who my wife thought she might like based on his photo and some e-mails. We are in our 50's but my wife could easily pass for a woman in her 30's. Mike, the guy, is 35, single and never married or so he says. All photos exchanged were fully clothed.

We agreed to meet at a hotel restaurant where Mike had a room. We had agreed over the phone to meet for dinner and if things went well we would go to the room. Mike was very charming and a perfect gentleman to my wife all through dinner. When the band started in the lounge he proved to be an excellent dancer which further impressed the wife. During a slow dance he pulled her close with his hand on her ass. After an initial hesitation she stayed plastered up against him as they did a slow dance together which I confess got me pretty aroused.

When they got back to the table I could see signs of arousal on her face. We agreed that he would proceed us to the room and we would follow in a few min.. When he left I asked if she was sure she wanted to go ahead with things. She said yes but she had one reservation. She said as he rubbed up against her while dancing he felt positively huge. Nothing in all our communications involved discussions about cock size which she found a refreshing change from a lot of other respondents. She has always said that size was not a factor to her and a huge cock was not something that she required. As she put it, she would rather jump toward it than away from it.

After getting to the room Mike opened a bottle of nice wine and proceeded on to the seduction phase, which was received very well by her. They started making out on the bed while I watched from across the room. I told them to just pretend I wasn't there. He skillfully brought her to a heightened state of arousal that I had not seen in her for a long time. She glanced at me several times with that glazed over look in her eyed that told me she was very turned on and I nodded and winked which told her all she needed to know. She got up off the bed and going into the bathroom she said she was changing and when she came back she expected to see him with a lot fewer clothes on.

He then proceeded to disrobe and pull the blankets off the bed. As he slid between the sheets I could see that he was very well endowed even though not yet completely hard. He unwrapped a condom and placed it on the bedside stand. He told me that Sue was incredibly hot woman and thanked me for inviting him to be her first partner in the lifestyle. When Sue came out of the bathroom she was wearing my favorite short nightie which really leaves nothing to the imagination.

She pulled back the sheet to check him out and her first response was "oh my god"! She said that she thought he was two big for her but they could still have some fun. As she laid down beside him they started making out again. The sheet was over them but I could see that his hand was busy down between her legs as they French kissed. He slowly made his way down her neck then started kissing and licking around her nipples while continuing the hand action. Within a minute or so she experienced her first orgasm which was evident by her moans and arching back. As she laid back panting a bit he pulled her nightie up over her head and threw it aside. He then moved up kneeling with a leg on each side of her head and brought his cock up to her mouth. It truly was of a size you see only in the porno movies. She wrapped both her hands around it and it still looked like four or five inches sticking out capped by a large purple head. She took it into her mouth which by itself seemed like quite a feat.

She started stroking him with one hand while rubbing his balls with the other while sucking the head of his dick. He tried to force more into her but she gagged and turned her head away. I asked if she was okay and she said she was fine. We had decided on a safe word for her to say if she wanted the action stopped but she seemed in no hurry to use it. She took him in her mouth again. He leaned forward with his hands above her head and began to literally fuck her mouth. As his hips moved up and down more and more of his cock disappeared into her. She was gamely trying to deep throat him but I could tell she was getting distressed as she would gag and pull back before going on again. She finally said "enough, I can't take this anymore, lets try something else".

She had him roll over on his back and proceeded to lick up and down his shaft as she played with his balls. She then reached for the condom and with some difficulty got it over the knob and most of the way down his shaft. She then told him to just lay there and not move. She kneeled over him and slowly took him into her pussy. I moved to the foot of the bed so I had a nice view of it sliding in. She went down with a moan and took about half of it in before rising back up. She then slowly began fucking him the way she likes to do when she's on top but never taking more than half of his length into her. As her movement quickened I could tell she was nearing another orgasm. It's at this point that she usually likes to roll over and be fucked hard and thoroughly till she has another orgasm.

I was sure this was not going to happen due to his size and I was right. She continued to ride him to a thundering orgasm. He raised his hips and tried to pull her down onto him but she raised her hips to keep him from going deeper. I was starting to feel sorry for him but I knew he would probably hurt her if he rammed it all the way in and she did too. As her orgasm slowly subsided she slowly lowered onto him. She whispered for him to stay absolutely still and let her do the work. She slowly eased down and down and finally I could see that he was buried to the hilt. She told him not to move as it was very uncomfortable for her. She eventually raided her hips up and up till he popped out of her literally with a pop. From behind I could see her reddened and stretched out pussy and I almost blew my load right there.

At this point she was worn down and tired out. He was still stiff as a board and obviously in need of relief. She had him sit at the foot of the bed and she went down to her knees in front of him and began a good old fashioned blow job using both hands and her mouth as best she could after taking off the rubber. He put his hands on her head as if to force her down lower but knew better than to actually do it. He started moaning and whispering "suck it suck it all you bitch, take it all." She quickened her movements and from time to time said "do it do it do it give me your load.

Fuck my mouth you bastard give me your load". To say I was shocked to hear my sweet wife of 25 years use such language was at the same time shocking and a real turn on. Eventually he started moaning and saying "it's cumming' its cumming, it's cumming" and eventually it did. She gamely tried to swallow it all and finally had to give up. The head of his big prick jerked and spewed burst after burst into her hair and face. She did her porn star imitation and licked the head of his dick clean before getting up and going into the bathroom.

After a few min. Mike got up and started to dress. I could hear Sue in the bathroom brushing her teeth then hitting the shower. Mike waited for her to come out so he could say good bye. She came out wrapped in one of the big hotel towels and kissed him good night. Mike told us to stay as long as we wanted and to charge breakfast to the room if we wanted. It was all on his card anyway then he left.

I looked at Sue and asked her what she thought. To my surprise she said, "Oh my god, never again"! "What"? I said. "I thought you had a good time"? She said that she had a good enough time but if she ever did it again she was going to check out the guys cock ahead of time. She said that Mike was a nice guy but she could see why he wasn't married. Oh well, I thought, at least she qualified the never again so there probably will be "another again".

Oh yeah, I had my turn on my poor wife. She got down on her knees doggy style and I easily slid into her hot worn abused pussy. It took me about four strokes to get off much to her relief. She said she's in no hurry for another MMF. Maybe a FFM would be the next thing to try. God, I love this woman.
End
SOME HOT CUCKOLD FUN PICS4>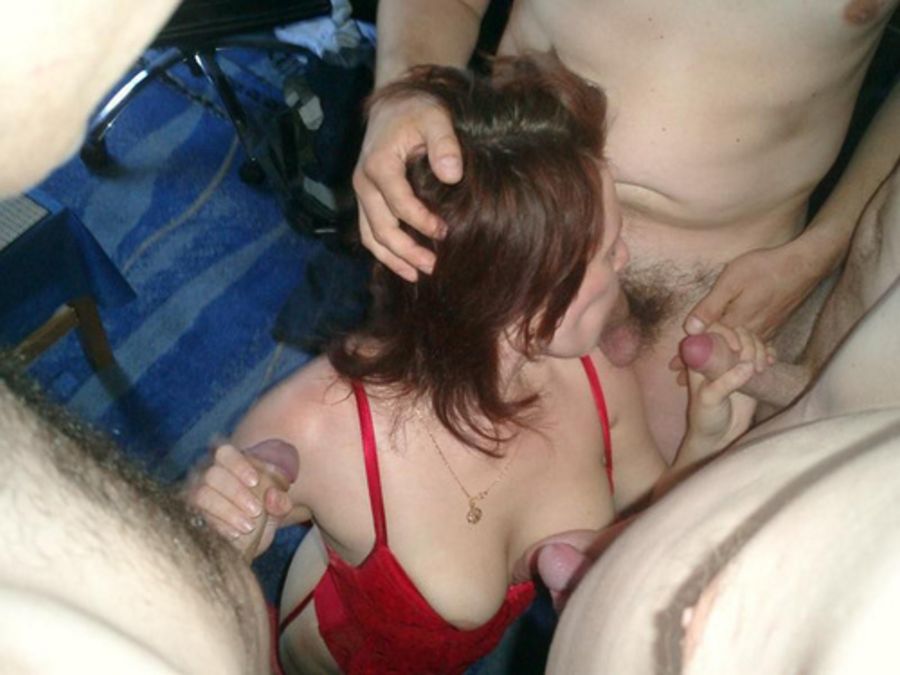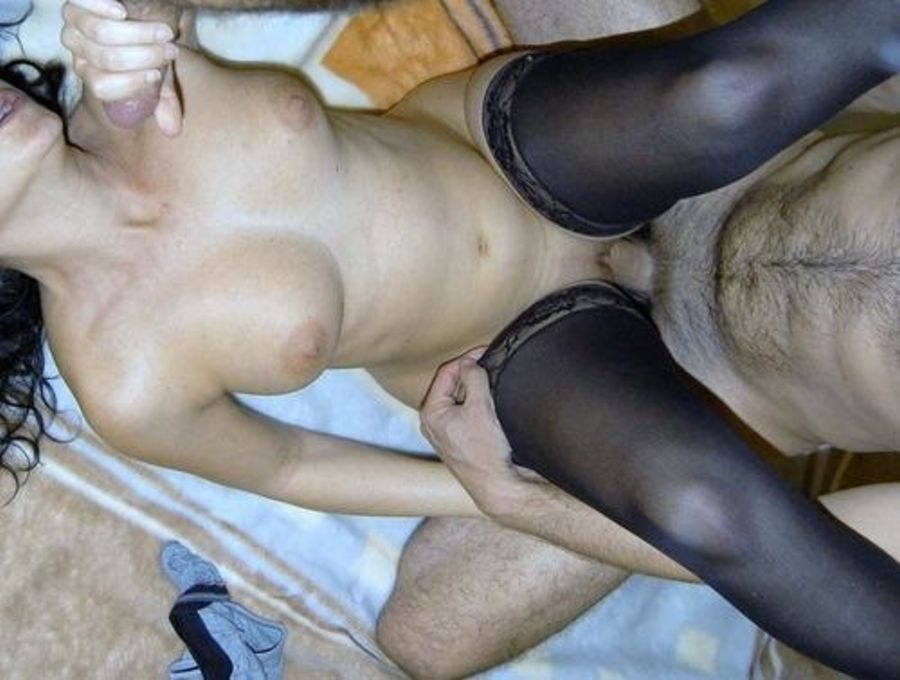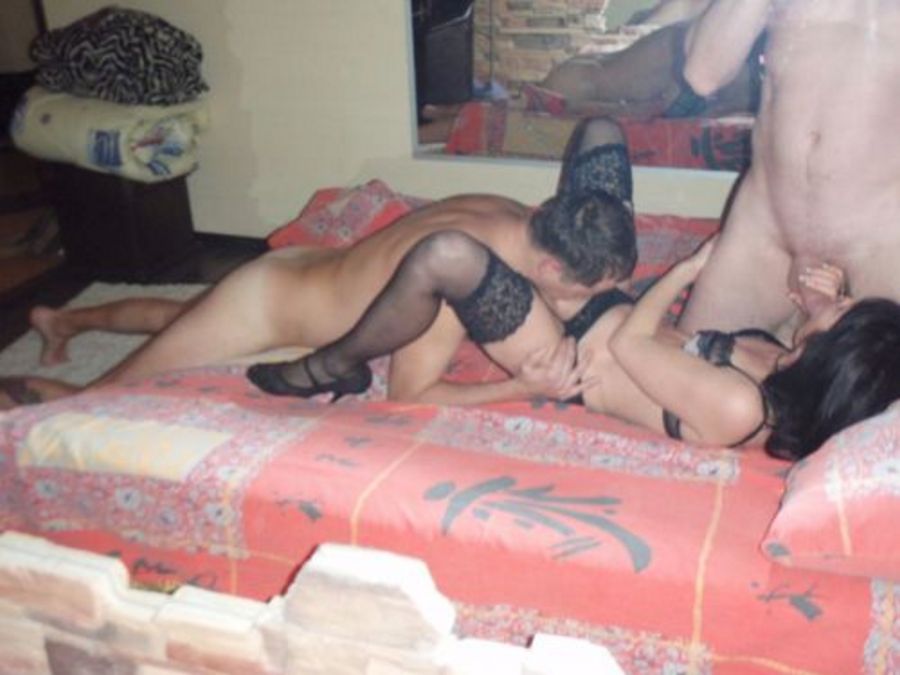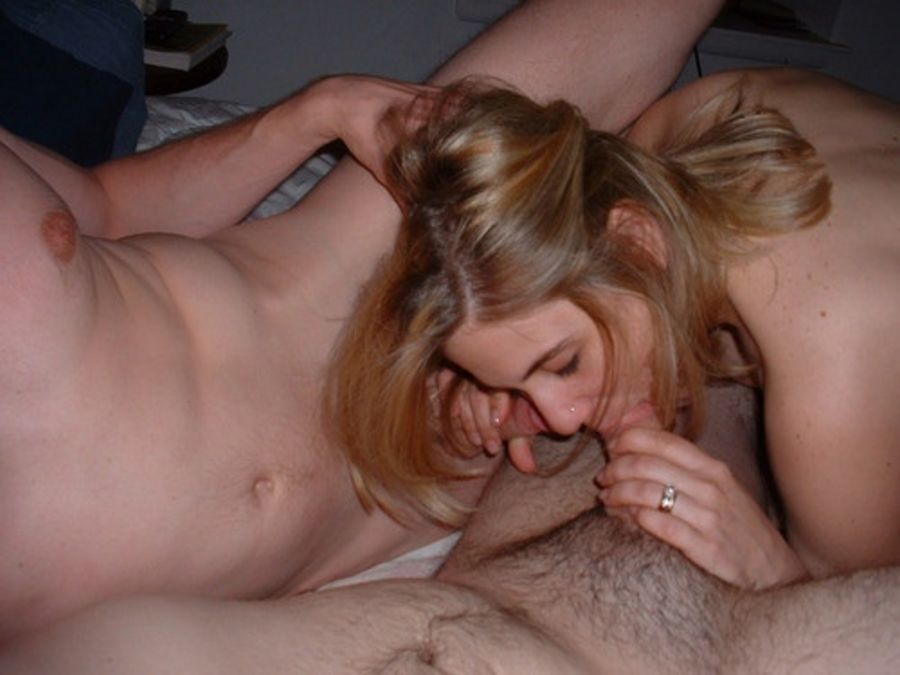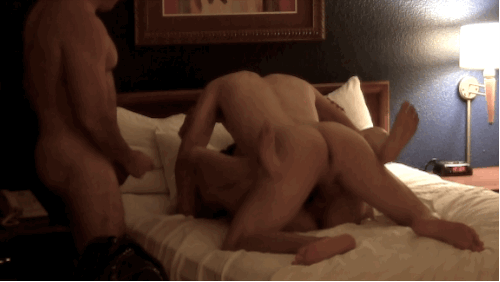 Cuckold Blog
||
Cuckold Story Forum
||
Cuckold Personals
||
Cuckold Chat
||
Truth or Dare Pics
||
Cuckold Pictures
||
Cuckold Ads
||
Nude Amateurs
||
MILF Cams
||