Cheating on Hubby at Work
I Nearly got Caught
By: LadyBi
I had been married for 15 years before I nearly got caught straying, hubby always allowed me to go out with the 'girls' and of course he trusted me, only because I would tell him what we got up to after I got home.

Well I used to tell him everything except the tarting that I would do, things like once we arrived at the club I would go to the ladies and remove my knickers. I would dance with all the cute guys and because I was in my 30's the younger guys were attracted to me, or was it my slutty behaviour?

I got pissed this one night and the young guy that I had flirted with took me out to the car park and while we waited for a cab I let him feel me up, well of course that led to him wanting to fuck me and being drunk I just let him, he blew inside me in a couple of strokes and the cab arrived.

When I got home I slipped into bed not wanting to wake hubby, well he woke and proceeded to ask me how the night went, I decided to tell him the truth but to make it out to be a fantasy thing, perfect.

He was hard insrtantly as I told him how I had been chatted up, danced with and felt up, when I got to the car park scene he climbed on top of me and his cock slid straight into my cum filled cunt, no resistance whatsoever, I was so turned on by the thought of being fucked and filled by two guys in the one night I came pretty quickly, he blew straight after me filling my already full cunt. His comment was "fuck, you are so fucking wet" I told him it was because I had this fantasy going on in my head all night, I think I may have got away with it that night.
End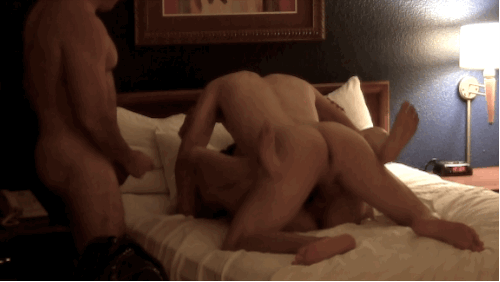 Cuckold Blog
||
Cuckold Story Forum
||
Cuckold Personals
||
Cuckold Chat
||
Truth or Dare Pics
||
Cuckold Pictures
||
Cuckold Ads
||
Nude Amateurs
||
MILF Cams
||