Wife Goes Out With No Panties On
I was Covered in Cum
By: Katie
Greg was true to his word. About a week after he spent the night fucking me he called my hubby and said he was having a little party and wanted him to send me over there. He siad he wanted me dressed like a slut and promised I would have a good time. Hubby said I would be there in an hour then told me to get dressed slutty and go over to Greg's place.

I wore a real tight crop top that showed everything and a very short skirt with no panties. I wore lots of makeup and looked the part of a hooker.

When I got to Greg's I was surprised at all the peopl that were there. There were three other couples and four single guys there, all of them were people that my hubby worked with and knew real well. Greg got me a drink and explained to me that they didn't believe his story about how he had fucked me and what a hot slut I was and he wanted to show them. He said that anything that happened would stay there and he wnated me to enjoy myself.

I told him I was nervous and not sure about doing this. He then ask me to dance with him. Two of the other couples were dancing and we joined them. Greg soon had his hands under my skirt playing with my ass as we dance. I knoew everybody there could see his hands on my bare ass and it started to turn me on. As we danced Greg would kiss me and grind his cock into me, really getting me hot.

He kept talking to me and telling me how hot and sexy I was. I could feel my juices running down my legs and knew that I was ready for about anything. Greg said John wants to dance with you and he stepped back and in one swift move pulled my crop top up over my head and off. John stepped right in and started dancing with me. John soon had my skirt pushed up around my waist and slid a finger into my very wet pussy.

I was so hot knowing all of hubby's co-workers were watching me getting fingered. I heard somebody come to the door but really didn't pay any attention as John was really working me over. After a few min. I felt someone coming up behind me and John stepped away. I felt someone from behind pushing my head down until I was bent over at the waist, he lifted my shirt up and I felt the head of his cock at my pussy.

I looked between my legs and saw the biggest black balls I had ever seen just as he shoved his cock into me. His cock had to be at least 9 inches and very thick and he buried it in me with one huge thrust. I couldn't believe it here I was getting fucked by a blackman in front of my husbands co-workers and I was loving it. He grabbed my hips and really pounded my pussy, making me cum over and over on his black cock. He made me beg him to cum inside of me and I did. I want to feel him empty those big balls cum deep in me. He pulled me tight to his cock as he shot spurt after spurt of his cum into me.

When he pulled out everyone there could see his cum in my pussy and know I had just been blacked. He layed me on the floor on my back, rasied my legs up and spread them for all to see. As I looked around every guy there had his cock out stroking and they were soon all around me, jacking off all over me. Some shot their cum on my open pussy as others shot all over my face and body.

I was almost completely covered in cum when they were done. Greg then gave me my clothes and told me to go home to my hubby all covered and filled with cum. He walked me to my car and ask if I had a good time. I had to admitt I had loved it and he said there would be more parties if I wanted. I did!
End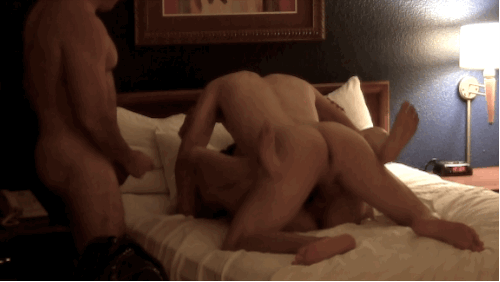 Cuckold Blog
||
Cuckold Story Forum
||
Cuckold Personals
||
Cuckold Chat
||
Truth or Dare Pics
||
Cuckold Pictures
||
Cuckold Ads
||
Nude Amateurs
||
MILF Cams
||