My Hot Wife Has Needs
He gets it Once per Month
By: Megan
From what I have read on this site, it seems like many women cut their husbands off from sex completely once they start getting their satisfaction elsewhere. I think they are missing out on a simple way to encourage much more cooperative behaviour from their husbands outside the bedroom.

I generally fuck my husband about once a month when his behaviour is acceptable and two to three times per month when he is exceptionally cooperative. I find that men are willing to put forth considerable effort to get laid a couple times per month instead of just once. A man that knows he won't get laid anyway tends to figure "why bother". I have also found that men who get laid once a week or more, although they still want to get laid even more often, are not willing to substantially change their behaviour in order to get it more.

Of course, one to three times per month is not nearly enough to satisfy me, especially with my husband. Fortunately, my husband understands that fucking him and satisfying my sexual needs are separate activities. Anyone interested?
End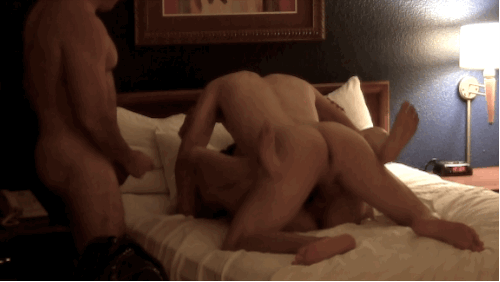 Cuckold Blog
||
Cuckold Story Forum
||
Cuckold Personals
||
Cuckold Chat
||
Truth or Dare Pics
||
Cuckold Pictures
||
Cuckold Ads
||
Nude Amateurs
||
MILF Cams
||