My Hubby Wants Me to Fuck Other Men
She Bought Lingerie for Him
By: Cuck-Cpl
This happened a couple of months ago, but is completely true and is very reflective of the life we led.

My wife wanted to go lingerie shopping (at my expense), but we also needed to go grocery shopping. I suggested to her that she allow me to come lingerie shopping with her, but she told me that she wanted to go by herself. So, she dropped me off at the store and while I shopped for food, she went lingerie shopping.

Now you have to understand, my wife is a hottie and is hit on all the time.

Anyway, once I was done shopping, I waited outside the store for her to arrive, expecting her to be there when she said she would, which was about an hour after she dropped me off. Fifteen minutes goes by...30 minutes...45 minutes...an hour...an hour and 10 minutes goes by and she finally pulls up.

When I ask her what took her so long, she said I'll tell you when you get in the car. Now, I'm thinking that she broke something in the store and ended up having to pay for it, but I loaded up and car and got in. Then she told me that while she was trying on a teddy, she asked a guy who was in the store with her, what he thought of the teddy. He said he liked it and it turned him on. She asked him how much did it turn him on and he asked her if she wanted him to show her. She said yes and so then went into the dressing room and he fucked her until he came inside her.

Now she is not a quiet person when she is having sex, so after he was done fucking her and they exited the dressing room, she asked the cashier if she was in trouble. The cashier said no, that she enjoyed hearing them, that it sounded like she was enjoying herself, and that things like that happen quite often. Also, when she knew that she was supposed to be picking me and the groceries up, she decided that she wanted to get fucked and didn't care if I waited or not.

Well, needless to say, I was aroused by this and when she opened her legs for me, I could smell the sex from her. She asked me if I wanted to feel her, which I did and said so, which she then guided my hand to her very wet, cum filled pussy and said if I wanted to lick her, I would have to wait until we got home.

Well, from that point on, I did all the grocery shopping and she shopped for other things. However, there's nothing like being told to wait and do the chores while your wife is getting fucked by another guy.
End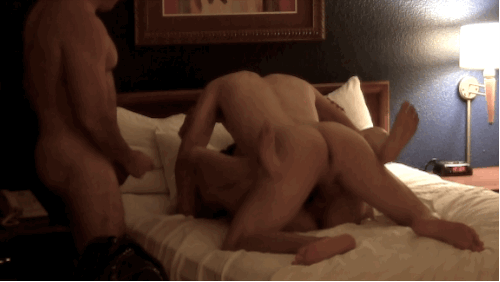 Cuckold Blog
||
Cuckold Story Forum
||
Cuckold Personals
||
Cuckold Chat
||
Truth or Dare Pics
||
Cuckold Pictures
||
Cuckold Ads
||
Nude Amateurs
||
MILF Cams
||