Having Sex with Other Guys
She needs to go for It
By: Chuck
Ok, let's be honest here; the wife has never done anything at all with another guy. I know it's true, but frankly I wish it wasn't. I also have to be honest that it is both her and my favorite fantasy.

For the past several years when we have had sex it seems like our favorite thing to do is for me to lay next to her and while I beat on her pussy I tell her about either a guy coming into the room and doing her while I watch or else her being invited out on a date and a guy doing her and her coming home and telling me all about it. These are both fantasies that really get her off quickly.

However, and yes, there always has to be one of those, she has never made any connections at all. She is always really happy to tell me even when a guy chats with her at the store or at her work place, but none of these guys have ever asked her out nor asked any of those intimate personal questions.

Recently I've chatted with a few guys online and while they have admitted the fantasy they will work with me to seduce her.

But until it does, in the meantime, I will continue to touch and work my wife's pussy and tell her the fantasies of what could happen, and she will continue to beat on me and tell me the "what if's" of our mutual fantasies.
End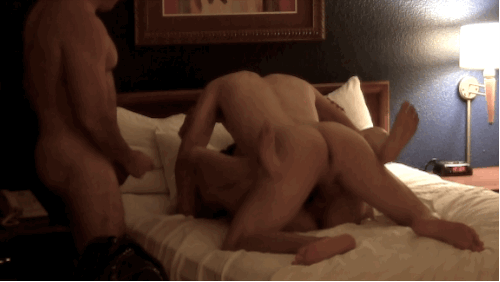 Cuckold Blog
||
Cuckold Story Forum
||
Cuckold Personals
||
Cuckold Chat
||
Truth or Dare Pics
||
Cuckold Pictures
||
Cuckold Ads
||
Nude Amateurs
||
MILF Cams
||