I Love to Watch My Wife Making Love
It Started in a Swing Club
By: Mixcpl
I love watching my wife making love to other men. We did this a couple of times in a swing club where she at 1 point pushed me awy and sucked and fucked a couple of other guys.

Lately I`ve been playing with her in the bed and satisfying her with a black dildo. Most of the time she loves it when I fuck her with the dildo while I lick her pussy. She gets really hot from this.

Lately we have been viewing pics of well hung black men and at this point she gets really wet. She denies it that she gets aroused by watching it but the fluids in her pussy stream right out.

A couple of days ago we looked at such pics again and she got hot. After we made incredible sex with the black toy and I slowly told her I wanted her to see fuck with black men. She says she doesn`t want it but watching pics or movies she gets really hot.

Last night I told her again I wanted to see her fuck with a black men and she told me if I found one maybe she would do it but she didn`t approve it. She already knows I get very horny when she will do it.
End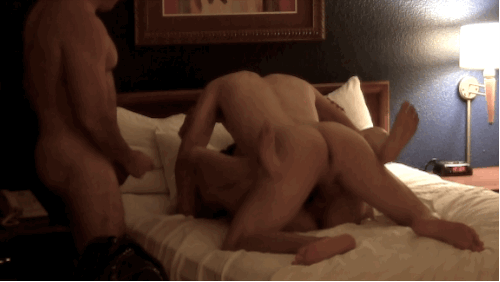 Cuckold Blog
||
Cuckold Story Forum
||
Cuckold Personals
||
Cuckold Chat
||
Truth or Dare Pics
||
Cuckold Pictures
||
Cuckold Ads
||
Nude Amateurs
||
MILF Cams
||