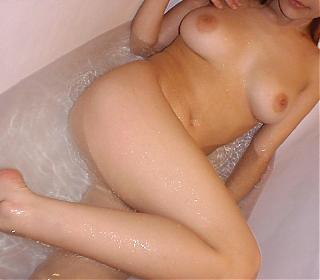 Florida Keys
By: MiamiMark
A few weeks had passed since our first swinging experience between my best friend and my fiancťe and it was torture. I didnít want to seem overly anxious on any possible future rendezvous but it was killing me. I would casually bring his name into our conversation in hopes she would ask and it worked. She couldnít help but wonder if he mentioned anything about her and her performance. Since I was the only man she had ever had sex with, she needed to know that someone else other than me found her attractive and arousing.
I would tell her how he kept asking about her and how great she was. By the look in her eyes she was eating it up and then she would continue doing her routine, pretending she didnít care. But all I had to do was walk up behind her, wrap my arms around her and reach down to realize that she was hotter and wetter than ever.
Ö..
One night Cindy mentioned taking advantage of the long weekend and heading out to the Florida Keys for some fun under the sun. Her parents had house there and her family usually spent most summer weekends down there. We were only a couple of hours away and that made it perfect. As we were preparing the Thursday night before, the phone rang and she answered. I didnít have to guess who it was because she started laughing and giggling; it was Rick.
She handed me the phone and I casually snuck down the hall and into the den to talk with him. I was hoping to convince him to come along but it didnít take much to hear him say, Ďsureí. Thoughts were already running through my head about what might happen but I had to keep calm.
The next morning Cindy and I left with her sisters to the Keys and we met up with most of her family Ö parents, sisters, and their husbands. We spent the entire day at their house just vegetating and talking about going out at night. I also mentioned that Rick was driving down and was looking for a cheap hotel to spend the night since he didnít work. Cindyís mom quickly jumped in and said he should stay with us Ö she always liked Rick.
Sometime late in the evening, Rick showed up and everyone (minus the parents) went to the local bar for some dancing and drinks. That night we got home late and just crashed Ö Rick slept on the sofa bed in the living room and we shared a room with one of her sisters.
The next day we all went out on her parentís wave runners until one of them broke down (which happened often). We ended up taking turns on the one remaining wave runner going two at a time. That was our entire Saturday Ö wave runner, BBQ, and lying under the trees.
I honestly hadnít even thought about Cindy and Rick the entire day since it was just another one of our get-togethers. Sometime in the afternoon while I was taking a nap, Cindy and Rick had gone out on the wave runner together.
She told me later that night that he had taken her out into the middle of the bay and they flipped over. As she was getting back on the wave runner, he pulled her back in the water and held her against him as he caressed her breasts over her suit.
She started to give him a hand job in the water and he tried to have sex but the water made it uncomfortable and virtually impossible with the waves. He kept trying and it was definitely not going to happen so they climbed back up and he sat behind her rubbing up against her and fingering her.
Anyways, that night we played Pictionary and hung around the house. Everyone was calling it an early evening. The only ones left in the living room watching television were myself, Rick, Cindy, and one of her sisters.
As her sister was sprawled on the floor with some pillows and blankets, the three of us were curled up on the couch behind her with our own blankets Ö except me who so enjoyed the cold AC. After a couple of hours, Cindy stood up to get something to drink and as she returned, she looked at her sister and then, looking at us, motioned that she was passed out as she walked over her.
She sat back on the couch and nothing happened for a while. Then I slipped my hand under her blanket and ran my hand up her thigh only to discover I wasnít the only one with my hand there. Rick glanced at me and smiled and we spent some time fingering her together as she sat as if nothing was happening. We did it until she gripped our arms to stop and began to have little jolts as she came.
Then both of us got mutual hand jobs under the pillows until we exploded. Cindy got up and went to the kitchen to wash her hands and brought us both napkins. I know that Rick was thinking the same thing I was, Ďhow do we have sex.í But it was so difficult with her parents and family so very close. It is amazing we got this much. It would have been too obvious to ask for the single room since we always slept in the other room.
Well, Sunday we cleaned up and got ready to leave. Her parents wanted to leave early to skip the traffic and we were going with them until Rick mentioned that we could leave with him and spend some more time. As it turned out, everyone left late Ö about 7pm and Cindy and I just jumped into Rickís car.
The drive from the Keys to our house is slightly under 2 hours. We followed her parents and sisters car most of the way. About 30 minutes into our trip and just before we were to get on a very long 2 lane highway with no stops, Rick stopped at a gas station. He handed me the keys and told Cindy to jump in the back of his SUV. We got back on the highway and it was pitch black except for oncoming traffic.
It didnít take long for Rick to strip Cindy out of her shorts but she didnít want to remove her top afraid others might see. I kept looking back and she was hunched in a corner against the door and Rick had his head stuck between her legs. All I could hear was an occasional slurp and Cindyís breathing getting faster. After a while she started her soft moans and I was trying to play with myself, drive, and look back. How we didnít die I have no clue.
Rick slid her down on the back seat and began to pull his shorts off. Within seconds he was inside of her and she told him to stop for a second. I knew from the first time that Rick was much larger than she was used to and she needed a second to stretch. The next thing I heard was her grunts and the squeaks of his thrusts against the leather seats. He took his time and she came twice by the time he finished which was great for me to hear.
Somewhere while he was having his way with her, he took her shirt off and was sucking and biting them and I heard the occasional yelp. Rick was definitely into the rougher stuff and Cindy was only learning that from him.
When they were done, she slipped in the front seat climbing over the arm rest. She made a comment about me stroking my cock and then went down on me while I drove. That was the first time I had a BJ while driving and it was awesome. I even fingered her a little and could feel the wetness from her time with Rick.
We finally arrived at her parentís house to pick up our car and said goodbye to Rick for the night.
Although this was not her 2nd time with another guy, this was my second encounter with me present and her with someone else. It is very difficult to admit that this is such an arousing experience and part of the guilt of having my fiancť with another man is still there. Iíve never cum as hard as when I think about these moments and Iím worried that I will want more and more of these times.
We talked about it that night for hours and I could see she also enjoyed it and mentioned to me that she had had fantasies of being with Dr. Greer again (her very first encounter). Although I still wasnít overjoyed with me not being there, I found it a thrill to plan it out with her.
READ ALL OF MIAMIMARK'S TRUE STORIES
COUPLES ... AFTER DARK FUN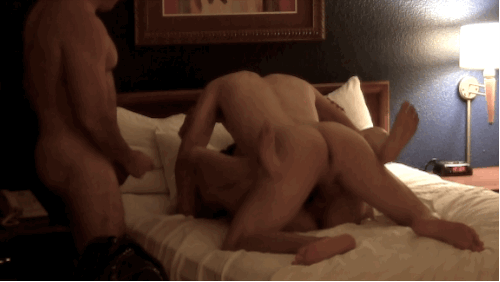 FOLLOW THE GAMES ...

Every evening laptops get turned on and the consumption of cuckold videos begins. Ravenous wives taken, cuckold husbands watching and stroking ...





© 2004 Cuckold Page