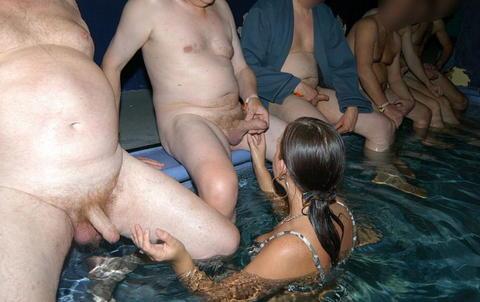 Fem Dom - My Wife Dominates & Humiliates Me
My wife has always fantasized about watching me suck another guy's cock. She tells me how much it would turn her on to watch him fill my mouth with his cum. She talks about it almost everytime we fuck and keeps saying she'll make me do it and that she can do whatever she wants. It makes me shake inside. A couple of months ago, she started getting into sucking me off and feeding me my own cum. We have had threesomes with a friend before. Last time we were together she asked him if he would let me suck his cock. He said no way. She gave him a stern look and then started to suck him and before she finished she had removed his condom and climbed on top of him. She began to order him to fuck her hard. She loves to talk dirty and began talking as nasty as i've ever heard her. I guess he didn't know she had taken the condom off and pounded her good. she told me to tongue her ass while he fucked her. As soon as I started he buried his cock deep in her and exploded. She got up and ran to the bathroom and called for me. I found her laying on her back on the bathroom floor holding a hand over her pussy. She asked me to lay down on my back, which I did. She got up and squatted over my face. As she did his cum started to slowly run out of her at first. then she told me to open my mouth and taste his cum. she began sucking my cock as i leaned up to taste their cum. As I did, she pushed and his cum gushed out of her into my mouth. I locked my mouth on her pussy and came harder than I have in a long time. When I finished cleaning her, she said "ohh, my baby liked that? Next time we'll have to find somebody who will let you suck the cum out of his cock!"

COUPLES ... AFTER DARK FUN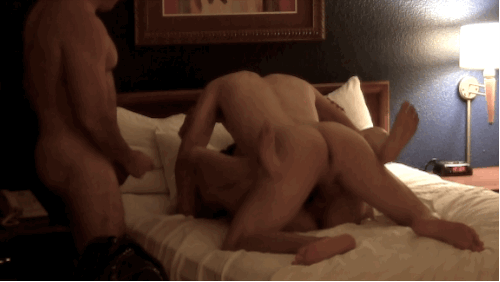 FOLLOW THE GAMES ...

Every evening laptops get turned on and the consumption of cuckold videos begins. Ravenous wives taken, cuckold husbands watching and stroking ...





© 2004 Cuckold Page