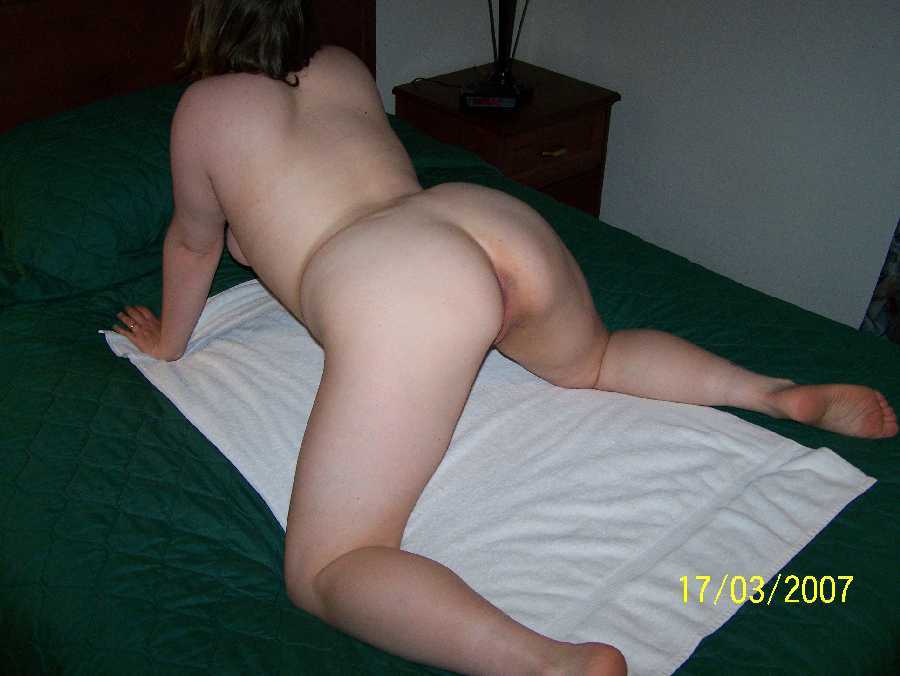 Hot Wife Sandy Seeking a Bull!:
It's hard to find a bull these days. What's wrong with guys today? My wife enjoys feeling her pussy pounded hard by a different man every once in a while but since we moved to El Paso Texas, we seem to have hit a dry spell as far as finding a willing partner. When I was a single stud, I would have jumped at the chance to fuck another man's wife but even posting an ad online (ARMYHOTWIFE), has only gotten us some phone conversations. I guess everyone is picky and we are no different as far as finding the "right" guy for the job but I hope I can see my wife get satisfied soon. As a husband, I would probably be more of a "keyhole" spouse rather than a "cuckold" but that shouldn't stop a guy from getting some free married pussy. - Tom

**We have been in the El Paso area 6 months now and already miss Georgia. We had no problem finding hard cock for the wife there but if your in the El Paso area and would like to contact her, you can email her at armyhotwife @ yahoo.com. The pics are from March 07'. I wanted to see the wife in action with another guy but we didn't have any luck finding one so I took her to a motel and fucked her myself. Listed below is our last hotwife experience a year ago. Enjoy - Tom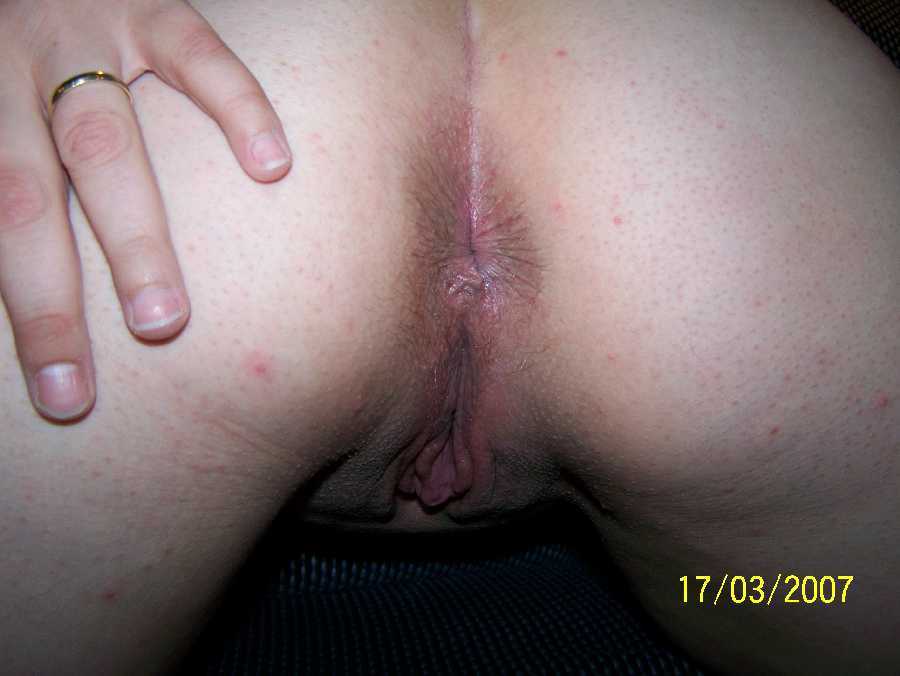 Sandy fucks Matt (private hotwife experience)

March 13th 2006, 10:15pm-1:20am.

Sandy had seen Matt at Charles's place (Charles is a former fuck buddy) and the local pub where she occasionally drank with her co-workers. Tom guessed that his wife had checked out the young guy and liked his looks enough to think about fucking him. Sandy's husband often told his wife how pretty she looked but Sandy has always had a self confidence problem. When ever the topic of her having a fuck buddy came up, it made her depressed because she couldn't believe a good looking guy would be interested in her. Tom felt sorry for his wife and wanted to do something to help her self esteem so he talked with Charles about his young friend. Matt responded through Charles that he liked Tom's wife and wanted to fuck her.

Sandy was excited to hear that Matt was interested in her. She sent a definite "YES" as her answer through her husband and the couple waited for the next response from the young cum maker. Some weeks passed without any contact from Charles. Both Tom and his wife suspected Charles was "cock blocking" because he wasn't invited to fuck Sandy also. One evening, Tom had made plans with his wife to go to a local secluded field and fuck his sexy wife behind a vacant building. The couple were looking to spice up their marriage but a phone call from Charles changed their plans. Walking to Sandy's car for the planned outdoor fuck, Chirping came from her phone before they could open the doors of the car.

Sandy saw the call was from Charles and since he had acted like an ass by not talking to them earlier, she handed the phone to her husband to answer. Tom answered the phone and after some explaining from Charles, Hung up the phone and handed it back to his wife. "Charles wants us to come over, Matt is there and he's waiting for you". After some talking with her husband, the couple decided to accept the dirty old man's offer. "I don't wanna fuck, just meet and talk" said Sandy to her husband as her drove her to meet the young man that wanted sex from her. Tom agreed with his wife but hoped she would get her pretty little pussy tore up by the stud waiting for her down the road. Tom parked the car near the double wide where Charles lived, getting out of the car he noticed a red pimped-out truck and Tom thought to himself "this guys got looks and money". Tom briefly knocked on the door to the home and both him and his wife walked in, closing the door behind them.

Tom and his wife made their way to the living room where he plopped down in a comfortable recliner as his wife sat on the couch with Matt. Sandy sat herself with some distance from the cute guy and everyone made conversation to get more comfortable. After a few beers and more talk amongst the four, Sandy put on a quick show by doing a backward hands stand to show off her flexibilities. Charles jumped from his seat and dry humped at her crotch, making her fall to the floor while giggling. Tom knew then she would fuck Matt that night and wondered why his wife never did things like that for him. Tom was weary for his wife to be around Charles because he was a dirty old man and took every opportunity to touch the young German girls body. At one point Sandy had gone into the kitchen for a beer and Charles met her in the door, insisting to see her tits. Sandy flashed her boobs at the pervert in front of her where he grabbed them and gave each nipple a hard suck.

Sandy laughed and pried herself from Charles, Pulling her bra and shirt back into place. Sandy sat back in her place on the couch as Charles returned to his number two recliner. Sandy sipped at her beer when Charles spoke up "you two wanna go to the bedroom and talk in private"? Tom partially held his breath, waiting for his wife to respond to the offer. Sandy looked down at her beer and paused before looking up at Matt? "We'll, what do you think"? asked sandy looking at Matt without blinking. Tom looked at his wife in awe thinking "that is the coolest, smoothest thing a person could say to that. I have the sexiest wife on the world"! Matt responded to Sandy with a quick "yea, sure" and Charles headed into the bedroom to light a candle, doing away with the need for lamps to see with. Tom watched as Charles came out of the bedroom, passing Matt as he did. Before Sandy could enter the bedroom, Tom handed her a few condoms from his pocket and said "just in case".

Sandy hesitated before accepting the condoms, looking at her husband confused at his offer. Sandy shoved the condoms into her pocket and walked into the bedroom, shutting the door behind her. Tom watched Charles turn up the TV loudly, as Sandy had requested so any noise being made would not be heard outside the bedroom. Tom followed Charles into the kitchen where they sat at the computer, imagining what would happen between the two in his bedroom. Tom had hard on that pushed against his jeans. This was the first time his wife had been alone with another man and all sorts of kinky thoughts passed through his head. Would they kiss? Have oral sex? Does Matt have a big dick to stretch his wife's pussy apart? Would they even fuck?

Tom thought of what his wife had said in the car and considered the possibility that talking and foreplay would be the only action to happen tonight. Tom and Charles sat in front of the computer, looking at various porno and trying to listen for hints of what's happening in the next room. Thirty minutes passed until Tom saw his wife again. Sandy walked into the second bathroom and then directly to the refrigerator picking out two beers for herself and temporary boyfriend. Tom looked his wife over, noticing her clothes and hair were still intact. Tom thought to himself, "she probably hasn't done anything yet" and asked his wife "how's it going in there"? "Great, were just talking" answered Sandy before she looked at the computers screen and the close up of a pussy on it. Sandy asked Charles to turn on the AC since it was hot in there. Charles did as she asked and Sandy walked back into the bedroom with her beers, closing the door. Tom again thought what his wife would do in there with Matt and again his dick ached to grow outside his jeans.

Tempted to stay by the bedroom door for any sounds of fucking from within, Tom considered Charles may follow and disturb the situation in the bedroom. Tom stayed in the kitchen with Charles trying to keep him there and not in the bedroom where Charles already mentioned he wanted to be. This time was for Sandy to enjoy her way and Tom wanted to make sure Charles didn't fuck it up for her. Tom liked for his wife to fuck other men but he knew his wife had the hots for the younger guy and she needed to have a good time for her self esteem. A thump was heard against the wall, near where Charles's headboard was Tom guessed. Tom and Charles tried to make guesses as to what the noise was but their attention turned again to the computer. An hour passed and Tom listened for any sign of sex taking place in the bedroom, but nothing could be heard over the loud TV in the living room. Charles grew bored with the computer and Tom followed him back into the living room where the volume was put at a normal tone and the channel switched to a show Charles liked. Tom placed his ear near the door, listening for sounds of a woman and man fucking inside but after hearing nothing but silence, sat down in the recliner nearest the door.

Ten minutes passed before the door clicked and opened. Matt walked out of the room first, missing his shoes and shirt tail hanging out. Matt's hair looked as if he had just woken up and walked passed Tom into the kitchen without looking at Tom. Sandy was next to walk through the doorway, looking downward almost in shame but with an expression on her face as if she just got her world rocked. "Ready to go"? asked Tom, wanting to take his wife home and inspect the condition of her crotch. Sandy seemed surprised by her husbands urgent need to leave but Tom had used his back pain as an excuse and the couple said there goodbyes to Charles and Matt. The ride home was killing Tom. He was bursting with curiosity but wanted his wife to tell the story without any prodding from him. The ride home was quiet with Sandy saying "I'm tired" as her only communication to her husband. Tom parked the car and ushered his wife inside there home, sitting on the couch with her and wanting to know everything that happened. Sandy sat on the couch with her husband listening to Tom.

"Me and Charles were betting what would happen in there. I said that matt wouldn't get any but he was sure Matt would", Tom told his wife. "Charles was right, we had sex" Sandy told her husband with Tom eager to hear more. "But I also did something else, I sucked his dick too" His wife followed and looking at her husband for any sign of anger about what she had done. Tom was turned on by what he had heard so far and asked his wife to tell him every detail. "We just talked until I came back to the bedroom for beers. I laid on the bed beside him and he put my hand on his hard dick. He played with my pussy and we were kissing.

He took his clothes off and pulled me on top of him. He took the rest of my clothes of and did the slide against his cock. He put on a rubber and I fucked him hard, hitting my head one time on the headboard". Tom thought of the sound he heard but thought it was too loud to be from that. Tom thought it was a belt buckle or something hitting the wall as they undressed but it didn't matter, e wanted to hear what else happened. "I fucked Matt hard for a while and got tired so he got on top of me. He held my legs high and fucked me hard and fast. I was making so much noise that I knew you and Charles heard me" Sandy reported to her spouse. "I wanted to hear you but the TV was too loud" Tom told Sandy before she continued. "We started sweating and Matt was getting tired so we took a break. Matt screwed me different ways and wanted to tittie fuck me so I let him.

He was trying to get me to suck him so I made him clean his dick and I did that for a while. Matt laid on his back and I was almost doggie style to the side sucking him while he fingered my pussy. My jaw hurt so he fucked me doggie, but he wanted me to do the work and I didn't like it. I got on top of him again and he fucked me bareback a few strokes. I told him that's not a good idea so he put on a rubber and I made him cum. We got dressed and that's what happened". Tom was never so horny in his life as he was now and wanted to put his dick where Matt had thirty minutes prior. "I want to fuck baby" Tom told his wife and was disappointed by her reply. "I'm so tired, can't we do it tomorrow"? asked Sandy in a pleading manner.

Tom instantly felt insulted by this but kept his calm. "She had some good dick now I'm not good enough" Tom thought to himself as he kept begging for something Matt had no problem getting. Sandy finally agreed as long as Tom made a quickie and the couple left for the bedroom. Tom and Sandy undressed with Sandy laying in the middle of the bed, legs spread. Tom made himself naked and his hard dick stood out in front as he crawled into bed with his wife. Tom tried to put his face into his wife's crotch. He loved the odor between his wife's legs and even if it was sweaty from having sex with another man, even better. "NO HONEY DON'T" Sandy exclaimed, pulling at her husbands arm to keep him from knowing just how funky her crotch was at that moment. Tom did as his wife asked and got atop her, sliding his dick into her still wet and open pussy. Sandy welcomed her husband inside her as he pumped and enjoyed the feeling Matt had left behind, opening her up and leaving squishy with her own and condom supplied lubrication. Tom made several thrusts into Sandy before ejaculating streams of white juices.

Sandy watched as her husband came hard, enjoying her body from the inside out and leaving a wet gift inside her. Tom finished his orgasm and pulled his slippery, limp dick from his wife. Sandy left the bed and headed for the bathroom as soon as her husband cleared from her way, her pussy trying to reject the gooey mess inside her.

Even though its been a year, I still jack off and think about my wife getting jack-hammered by Matt and hope it will happen again soon. - Tom






COUPLES ... AFTER DARK FUN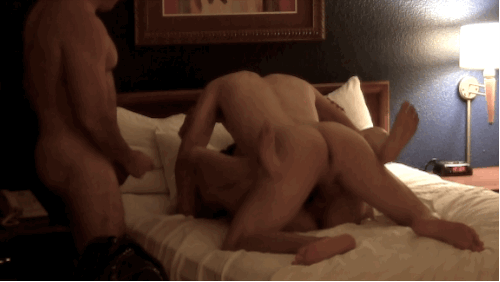 FOLLOW THE GAMES ...

Every evening laptops get turned on and the consumption of cuckold videos begins. Ravenous wives taken, cuckold husbands watching and stroking ...





© 2004 Cuckold Page