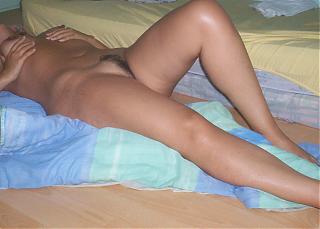 My Affair On The Plane:
I am a married woman of 6 years and this is my true story. I was flying to San Francisco for a girls weekend. My best friend, Megan, was leaving the following weekend for Europe for 2 1/2 months. The flight left at 8:45 p.m. and was scheduled to arrive 10:10 p.m. - a relatively short flight.
When I arrived at my seat, it was occupied by an elderly lady who was convinced that she had the right seat. A flight attendant came over and escorted me to a seat up front. To my surprise, it was next to a handsome guy who was dressed in jeans, boots, a white t-shirt and leather jacket. To make more room for me, he took of his jacket and boy did he look great.
We had no problem flirting with each other because I was all ready for a hot weekend. Of course, I left all my inhibitions back home. Even though the flight was short, he had the nerve to ask me to join him in the bathroom for a few minutes. I couldn't believe it. I thought he was joking. However, I was pretty turned-on by what he had in mind and I followed him to the rear of the plane.
We made sure no one was watching as we both darted in to the tiny bathroom. We started making out and soon it was on. I mean really on. He sat on the toilet and I sat on his lap and all I can say is it was absolutely incredible. He made mention that joining the mile high club was a fantasy of his and I said I had never heard of it, until now. We walked off the plane together and had a good laugh. My friends were waiting for me and to this day, they don't believe my story.
WIVES POST THEIR PERSONAL ADS ... COUPLES FOR MEN
© 2004 Cuckold Page