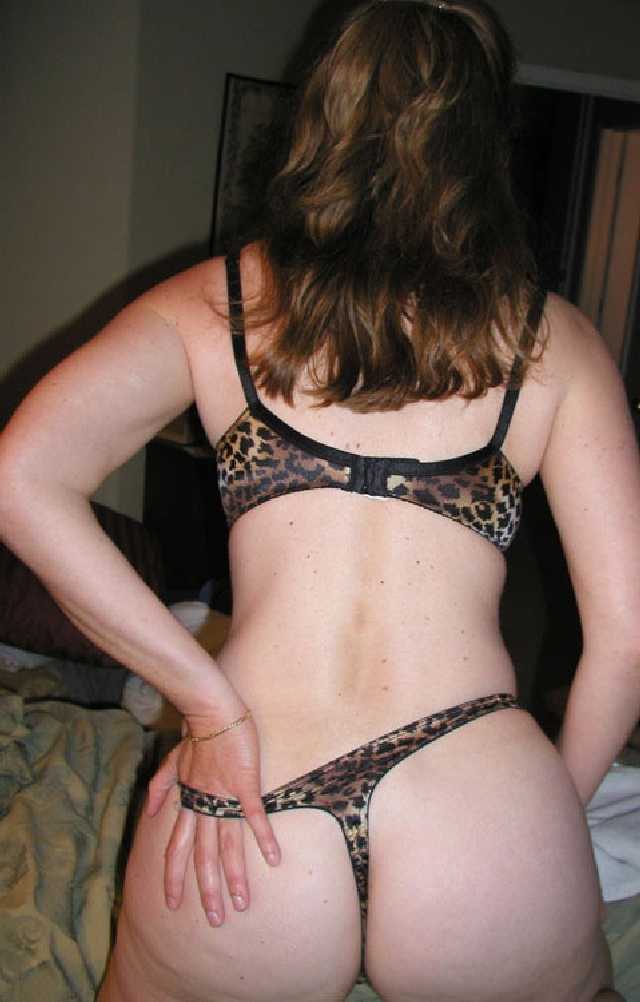 Hot Wife Marie:
This story is very true about a few firsts in our lives. My wife Marie is a very beautiful woman. We have been together nearly 14 years and have since the beginning had incredible sex. We had 3 somes here and there, a couple once that turned out bad and fantasized about swinging in general. Several years ago I realized that I really enjoyed seeing her taken by a large cock than actually participating in the sex when we played. during our normal sex life I also discovered that the only way Marie ever had an orgasm was either when she was on top and could manipulate her clit, or if I had a very large dildo stuffed up her and deep. I realized through this process that my 6 inches was never going to get up where her sweet spot was. I started looking for a large cocked black man to fill that gap. Through a series of events I came upon a man who goes by Lethal. He was very nice, well equipped and had references to boot! While I was out of town on business one week he called and asked for me, but they got to talking and she found him to be very engaging and I knew then that we were on. A couple months later we finally had arrived at the date. Lethal had to fly in from Colorado so we spent the day getting our room, having lunch, discussing how he was going to fuck her...etc. We left in the late afternoon to pick him up at the airport, both with a bit of a glow as Marie has anxiety about meeting new guys.

Marie looked so hot in her black skirt which showed her lovely legs , low cut top that showed her 36 C's to their fullest and her long brown hair. As we waited for him to appear through the arrival door (Pre 9/11) we were so turned on. When Lethal showed he looked great in jeans and a shirt that showed his very muscular boxer body. The attraction to Marie was obvious and instant. We made small talk until we got to our van. As we drove I told Marie to feel free to get in back if she liked...and she did. In a matter of seconds Lethal was kissing her deeply and feeling her large titties. I could see in the rear view mirror that she was stroking a very large cock through his pants. I purposely drove around a bit to allow them time to play. The next time I looked he had her skirt hiked up around her hips and was stroking her wet pussy through her G string. We had discussed getting a drink once we arrived back at the Hotel. I asked both if they would still like that and they said hell no get us to the room.

When we entered the room they immediately started shedding clothes. Marie was on her knees in just her G string waiting for Lethal spring his cock free. Of course it was very long..a little over 9...but it was the thickness I think that made her really squirm....he was fat as a snake!! Check out the pictures! She immediately attacked his fat rod with her mouth while he was still getting undressed all the way. She was cooing and sucking all over it. Eventually they hit the bed and fell into a 69 with her on top.

I was filming and taking stills the whole time. I remember Marie looking up with this massive cock just inches from her mouth and giving me a look like she had hit the lottery...and then saying "mmmm nice cock" and then back down on what she could get in her mouth...only the head. Lethal was busily tonguing her pussy...and then told me to put on some music. Marie was getting really anxious to feel that cock and tried to pull off to mount him, but Lethal pushed her back down on his cock for some more sucking. In a few more minutes she attempted the same move with success this time. She got over his body, lifted her nice full ass straight up and dropped down about 7 inches on to his cock. She let out a small sigh and then started to work the rest in...after her 3rd stroke he was balls deep in her pussy. She let out a moan then and there that surpassed anything I had heard while she fucked me and I knew then and there that only a big cock could ever make her fully pleased. I sat transfixed while his deep black shaft spread her pink pussy obscenely wide.

Marie was bouncing her cunt down as hard as she could and just grunting and moaning...more like a whine. Lethal asked her if it was good and she could only mutter "God, yes". He then told her to tell me it was good. Marie was so engrossed in the fucking she was getting she hesitated after he said it twice...he then slapped her ass with both hands and said "Tell him." "Oh god his cock feels so good" she blurted out as she continued to take all that fat dick in her. Later she told me that she loved that black cock at his urging. My head was totally reeling because this was some of the best sex I had ever seen, and it was the best since it was my lady.

Eventually Lethal decided he wanted to be the driver. Marie hopped off and I will never forget the sight of her full pussy lips gaping open while his prick popped out. She quickly on her back and brought her legs up and out, providing a delicious view of her gaping pussy. Lethal got in between her legs and took his cock head and just rubbed it from clit to her ass and back making her whine about how good it was...he kept telling her how beautiful his body and hers looked together. Lethal then started working that cock back up her. He gave her only a second before he bagan to really punish that pussy. He was slamming it in to the nuts. He asked her immediately if she was okay and her only response other than grunting was to say "Yes, fuck that cunt". And he did. He later told me she was one of the very few ladies he had ever been with who could take him to the balls...and he loved it!! He fucked her like this for a bit, did a little doggie and then she returned for another ride on top. After this Lethal again mounted her and my fondest memory took place.

Lethal started really tearing into her fast and deep and it was obvious he was urgent to cum. As I watched very closely he fucked her to her very first orgasm ever while on her back. It was incredible to hear the sounds my wife made, almost crying type of sounds that had a total sense of relief. She had finally overcame years of frustration. While she was just heading into orbit Lethal asked her if she "wanted him to cum in that pussy"...she could not even answer intelligently and he let loose with a huge push and grunt and his ass cheeks tightened while he made sure he was again balls deep in her pussy and let loose a huge wad of cum. He continued banging away for a cpl seconds. He then pulled out and sprayed the rest of his ample load all over her pussy lips and clit. He then shoved it back in and slowly ground hs fat cock in circles for awhile. Marie had cum so long and hard and she was still spasming through it all. Lethal eventually pulled out revealing a very gooey, messy pussy that my wife was rubbing slightly with her wedding ring hand. When he laid next to her she immediately started rubbing the cock that had just fucked her better than any other had.

With her pussy laid wide open, leaking cum, drenched in cum, my beautiful Marie looked at me and said "Clean me up baby" and thus my first cream pie was delivered. I laid on the bed, fighting embarassment as this man who had just fucked my wife beyond anything I could do watched me eat his cum from her swollen throbbing snatch. Marie then mounted my face and I licked everything I could find...the whole time feeling her squeezing her muscles tightly to get it all in my mouth. Of course, Lethal and Marie repeated this several times over the night and next day. We have met with Lethal once more since then and I again got to eat his cum from her pussy. These are the only two times so far I have had this happen, but as you all know I am looking for number 3!!!!!

I truly hope you all enjoy this story. I had wanted to write it for a long time. We are in the process of looking for another well hung black man. I hope this time to suck his cock as well to get it ready for her pink pussy. One thing that is different about my story is that Marie is not obsessed with getting fucked like this. She readily admits to loving it when it happens but she is just not motivated to do it more than occassionally (pain reasons). I'll take what I can get though. - Davey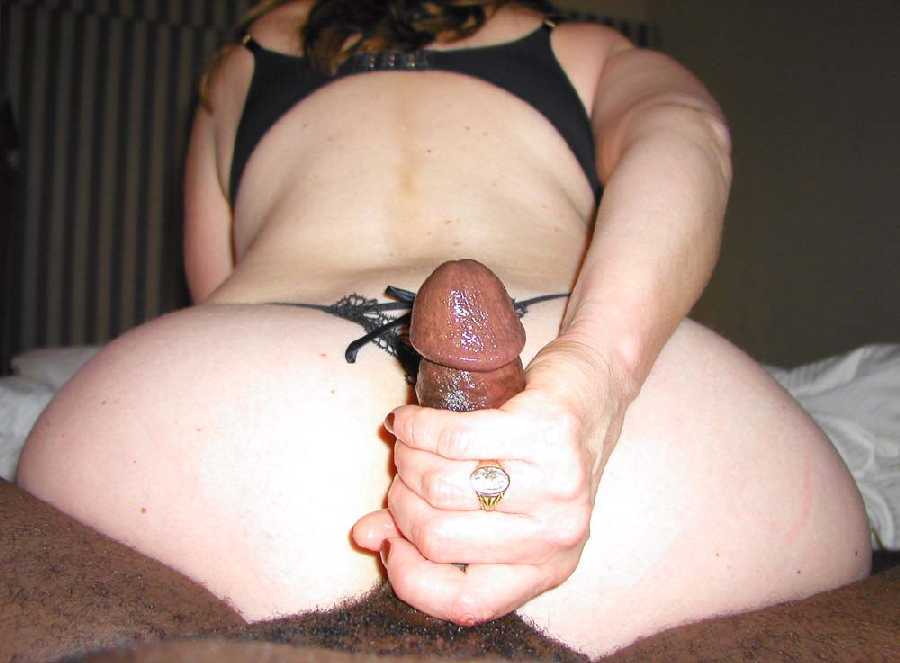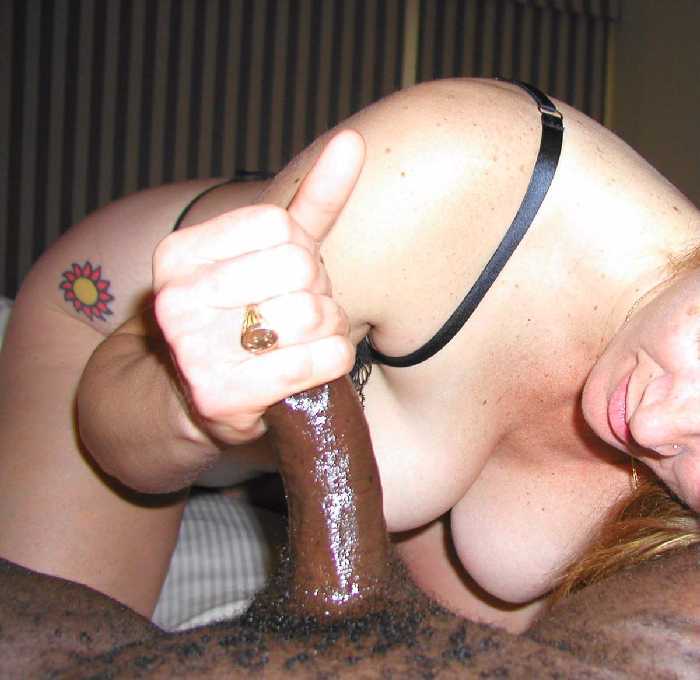 COUPLES ... AFTER DARK FUN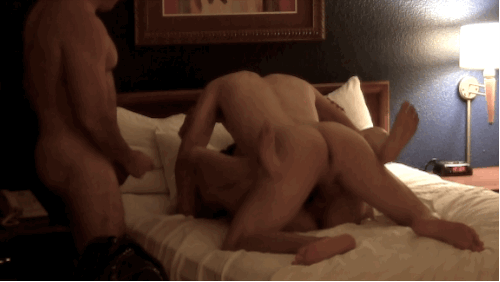 FOLLOW THE GAMES ...

Every evening laptops get turned on and the consumption of cuckold videos begins. Ravenous wives taken, cuckold husbands watching and stroking ...





© 2004 Cuckold Page