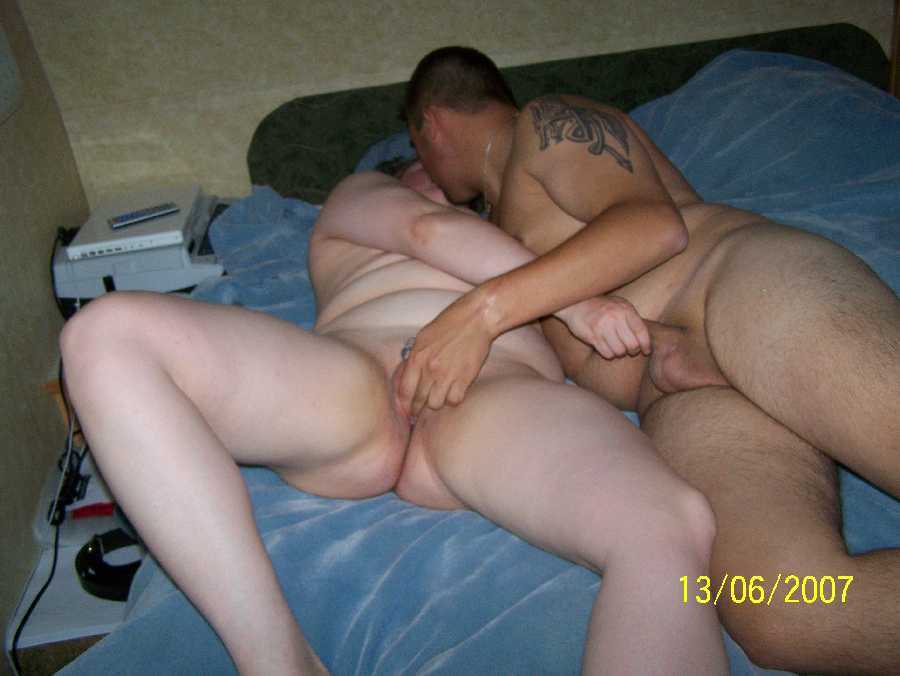 Hot Wife:
Her Second Exerience

(The attched pics are from an earlier experience with Danny)

The following occured 5 Aug 07' and is the second HOTWIFE experience my wife has had in El Paso. This time she had found a match herself online and I'm proud that she is overcoming her shyness and appreciating sex with other men more. This is an account of her meeting Adam. It was their first experience together and I hope it wasn't the last.

Last night was quick but exciting.

We rented a 2 bed room at a place we had been to before. I was floored at the $175 price but when we got there, we saw why it cost so much. There was an upstairs with its own bed and bath to match the one below it. Nice kitchen and the living room had a fire place. Adam finally showed up and even I was impressed with his looks. He gave me a firm hand shake and I could tell he was athletic in build. Sandy showed him around the place and I noticed they were in one of the bath rooms quit a while (she said later he wasted no time giving her a passionate kiss in the bathroom). They came out and sat on the love seat. We made some idle chat which Adam put his arm around Sandy and massaged the back of her neck. A movie was playing I wasn't interested in so I excused myself upstairs (it was an open balcony so I could look down anytime and have a clear view of the couch). I had heard some more conversation and what I think was kissing. Maybe a minute later I heard walking with San! dy saying "you can put our stuff over there" (he was placing his hat and sunglases on the table). I had asked Sandy not to turn on the TV cause it would disrupt my listening to whats happening but after a minute of only hearing the TV, I looked down to see an empty couch! "Oh shit......I'm missing it" I thought as I quickly but quietly trotted down stairs. Passing the doorway, Sandy and Adam were already naked and heavy in some missionary style foreplay. Hoping I wasn't seen and disturbed the action, I turned off the TV laid on the couch which was near the bedroom doorway. This gave me no visuals but good audio to the action. Whispers, bed movement and rythmic moans from my wife began to come from the bedroom. My cock was rock hard as I masterbated, thinking about what was happening. By now Adam was deep in Sandy bareback and I guessed from his build, stretching her wide open with his thick cock. Kiss muffled moans grew louder as the bed noise picked up. I wanted to cum so ! bad knowing my wife was getting fucked by the handsome stud. It wasn't long till I heard whimpering from my wife followed by gasps from Adam as his cock exploded inside her. I felt as if I had came also. I was almost afraid to move as the bedroom suddenly went silent for a few seconds. The two talked a few words followed by giggling which was a sign the deed was done. Hoping that he would take a break and pounce on her again, I stayed silent but still feeling as if my cock would burst at any moment as it ached to slide inside Sandy where Adam had been.

My hopes were dashed as I heard Adam getting dressed but I was anxious for him to leave so I could have a turn. This all took place in less than 35 minutes which to me was astonishing since my wife is slow and shy about sex. Adam came out and talked with me for a few minutes, gave Sandy a deep "goodbye" kiss and left. I couldn't wait any longer!

Getting undressed I laid in the middle of the large bed and on the wet spot where my wife had been. She mounted me and slid her sloppy wet and warm pussy up and down my throbbbing cock. I have tried just about every lube available but nothing feels better than another guy's jizz in my woman. The head of my dick found its mark but her pussy resisted a bit from cumming hard and tightening it's opening. Once inside, I felt his goo covering her walls and within 5 strokes, dumped my own load inside her. It was the hardest I had came in a long time.

Some hours later, I was able to convice her to give up some more of her pussy and again, she was still sloppy wet which amazed me. I rarely cum twice but I could'nt help it. My cock glided against her walls so easily from Adam's semen that I again reached climax pretty quickly.

We both hope to see him again and maybe next time I'll bring a camcorder.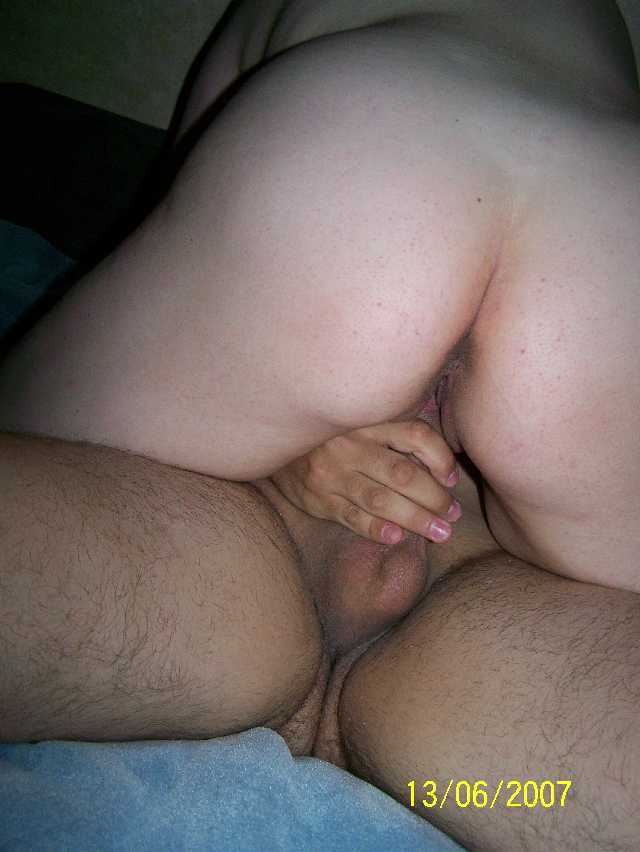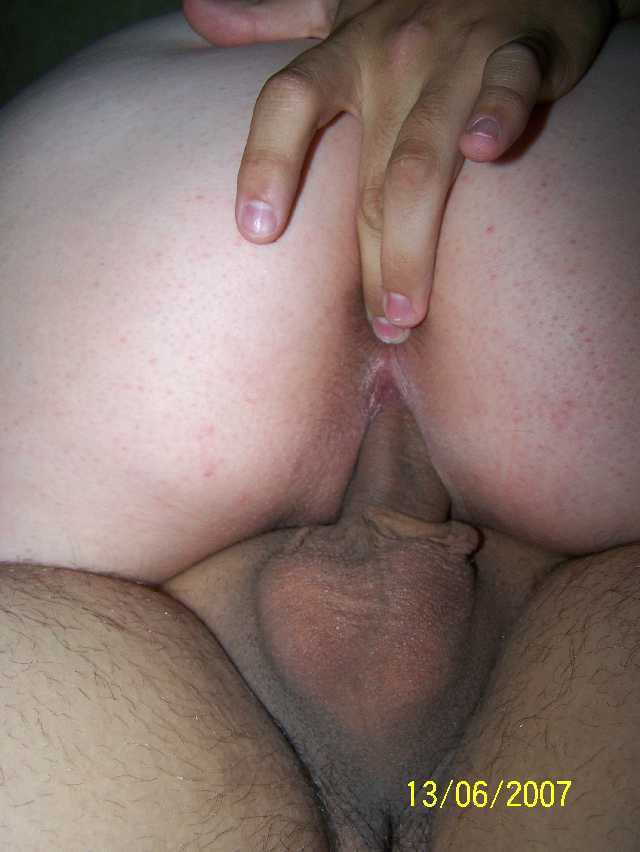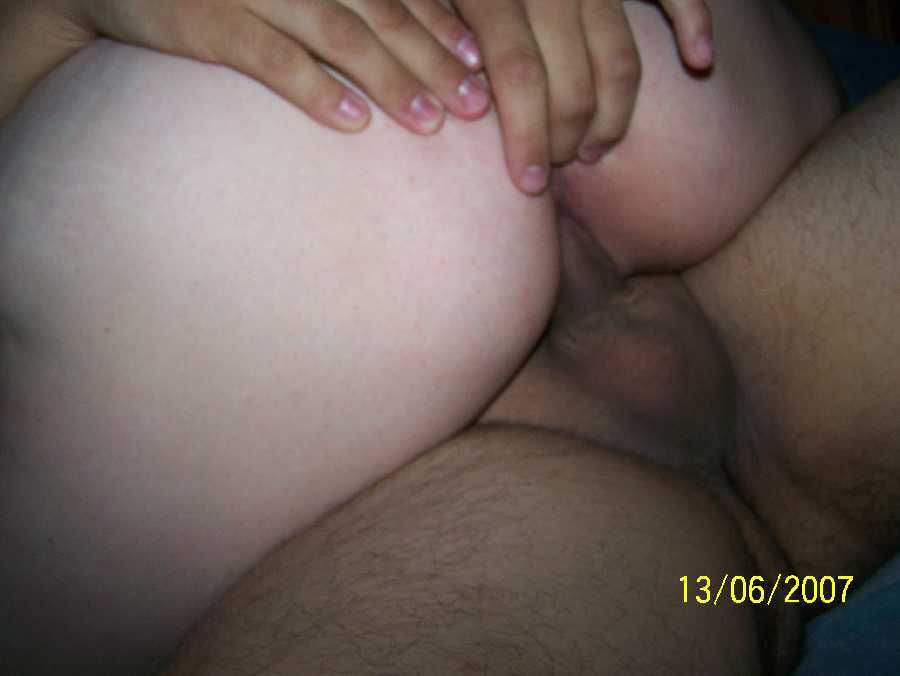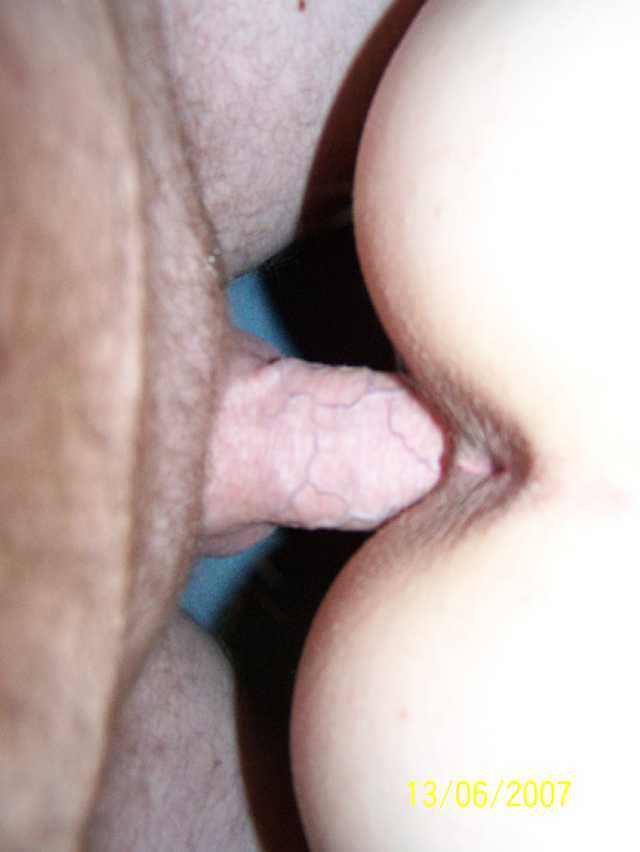 © 2004 Cuckold Page