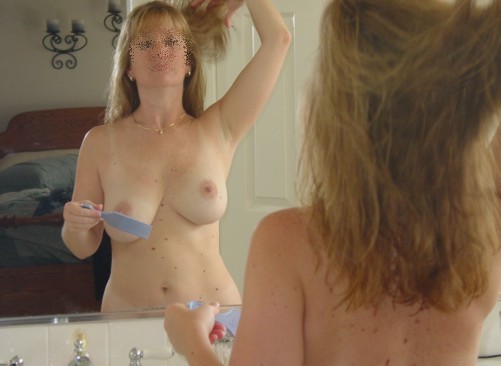 My Girlfriend's Revenge:
My Girlfriend's Revenge While Away:

My girlfriend went on a Club Med trip by herself, in response to a boys trip I had taken several months earlier to Jamaica. On that trip I fucked some little slut up against the wall in the hallway of our hotel. Upon arriving home my girlfriend found out, so she decided she would one up me.

She announced a week before her trip that should was going to Club Med for a week, by herself. I showed up at her house the night before she left to scope out what she was packing. She was taking her tiniest bikini and shortest mini-skirts, and highest heels. I couldn't say a word.

That whole week she was gone I was never so jealous, and never so horny at the same time. I just kept imagining that 5 "4 , curvy type body, with her light tan and light eyes, sucking cock, and fucking with abandon, just to get back at me. I could not understand why I was so turned on by the idea. You would think I would be crazy jealous, but I wasn't.

When she arrived home I took her out two nights later. We met at a Spanish Restaurant in NYC where we had a great meal, and drank several pitchers of Sangria. My plan was to get her drunk to the point of confession. My Plan worked.

After we left the restaurant we had a few more drinks for good measure, just to be sure I had enough truth syrum in her, then I started to probe. The next several hours of confessions were beyond my wildest expectations. I figured she may have gotten laid, maybe even a late night blow-job, but what she confessed, and the level of detail, booze enhanced convinced me I may be a closet cuk.

I ask her what she did her first night. She told me they had a meet & greet cocktail party pool side. She said she met a bunch of guys there who kept feeding her drinks. She said she did not eat dinner, and was quickly very buzzed. A brief primer on my girlfriend. When she gets drunk she loves to suck cock. She had quite the reputation in college for spending more time on her knees than in the library.

I asked her what she had on, she told me a black mini-skirt tube top, and heels. She forgot how short her skirt was when she packed it, but by the time she noticed it was too late. She said it barley covered her ass cheeks.

As the party wore down this Dr from Texas asked her to take a walk on the beach. She revealed within minutes they were alone and kissing. She told me that he pulled her tube top down and started feeling her tits, pinching her nipples. Then he slipped his fingers under her skirt and started to finger her there on the beach, grabbing her ass and lifting her skirt. She looked me in the eye, then looked down, when she revealed she dropped to her knees and sucked him off on the beach. I asked her if it was her idea, or did he request that she do that. She said it was her idea. I asked if she licked his balls? She looked down again, then up at me and said I took them in my mouth and sucked them too.

At this point we are still in this bar on the Upper Eastside, 2 guys are listening to our conversation which is getting me more aroused. I asked her loud enough so these two guys could hear, "where did he shoot his load"? She said "on my face, I asked him to!". Now I am really horny. My little wifey just got face fucked on the beach, and half the bar was hearing our story.

I asked her if he had a big cock, she said "it was bigger than average, not huge." I asked her if she enjoyed sucking this guy off on the beach after happy hour, and she revealed that it felt very slutty, and she was really enjoying it .

I ordered another round of drinks, and asked what happend next? She said they went to another bar in the hotel and continued to drink more. He asked her to remove her panties so he could play with her. She said she went to the bathroom to freshen up, returning with no panties as she requested. He started to finger her at the bar, while whispering in her ear inquiring if she enjoyed sucking strange guys off? She said she smiled at him and said "only if they cum on her face!" She said the bar was crowded, many more guys to girls. She got the sense that several guys siting in front of them knew she was getting fingered.

She said he suggested they go back to his room for a more private affair. When she got up, she was so buzzed, she didn't know if her skirt lifted by accident, or the guy she was with was showing her ass, and box to the guys in front of us on purpose. All she knew was her short min-skirt was around her hips with no panties on.

At this point I am so fucking horny after she is teling me this. I knew she had a slutty side, but she was now throwing it around. 27 years old, nice & tan with a nice face. It was so wierd, she's telling me about how she sucked this guy off, then he was showing her off in a bar to more strangers, but she didn't care. I knew I was in for it, and strangely enough I couldn't be happier.

He took her back to his room, they were both very buzzed and careless at this point. She said he told her to get on her knees and suck his cock again. She was really good at it, and he wanted anothr sample. She said she sat him on the bed, got between his legs, she left her heels on, popped her tits out of her tube, and lifted her skirt high revealing her ass. She told me she started jerking his cock and tongue bathing his balls, talking trash. She said he grabbed her by the back of her head, and started to fuck her face, calling her a hottie. She said in moments, he popped it out of her mouth and shot it on her face again. He said he's never done that before, now he has done it twice in one night.

With that, both he and she heard noise coming from the window. Apparently they were so buzzed they forgot to shut currtains. A bunch of the guys at the bar that saw her getting fingered followed them home, and saw the whole show. She didn't know how many there were, but she said she was mortified. One of the guys peering into the window was this guy's brother.

Little did I know, or she for that matter, that all of Club Med knew about the little suck wife from NY. For the next 5 days guys were killing themselves to get her drunk and stick their cocks in her mouth, and elsewhere. It becomes painfully apperant as the night continues, that she was going to get me back in spades, because that was only the first night.

The next day she was laying on the beach with some girlfriends she met there. She laid out most of the day. She said she felt kinda awkward because she didn't know which were the guys that caught her on her knees with some guys cock in her mouth. She did sense that guys were checking her out big time. Maybe it was her bikini, maybe word got around who knows.

She said she left the beach and went back to her room to freshen up for happy hour when a knock came on her foor. It was the Dr from TX. She invited him, they made some quick small talk when he asked her if she enjoyed after beach sex. He said that was when you came back from the beach with oil/lotion on, and just have dirty beach sex. She smiled and said she never has, but it might be fun.

With that he puts her on the bed, pulls her bottoms to the side without taking them off, and starts to eat her. Within minutes she came, then he moved his large frame upon her, dropped his draws, and penetrated her with her bikini still on, pulled to the side. She said he had large powerful muscular legs that he used to pound her into the mattress. He tooks her tits out of her top and was playing with them as he fucked her, pinching her nipples. Then he placed her hands above her head, putting firm pressure on her wrists, as he continued his powerful strokes. He popped his cock out, jumped up and shot all over her tits and face.

I could just imagine my GF getting stuffed in her tiny little bikini, as some huge guy just has his way with her. They both got up and took a shower together where she blew him in the shower. When they got out he laid there watching T.V. as she blew dry her hair and began to get dressed. When she was all dressed to go out in a tan mini-skirt, heels and a blouse,( I always have to ask what she wore). He rose up, started kissing her again, rather aggressively on the mouth, then he bent her over the corner of the bed, lifted her min-skirt, pulled thong panties to the side, and fucked her forcefully from behind, almost taking her out of her high heels. After that visit from the Texas Doc, nothing happend that night Guess after gettting fucked all over the room, she was done for the evening. There is more to tell and I will send another email with the rest. It just takes a long time to write down. The pictures I have attached of her are from about a week after she came back. You could still see her tan and imagine what she went through ... - Clyde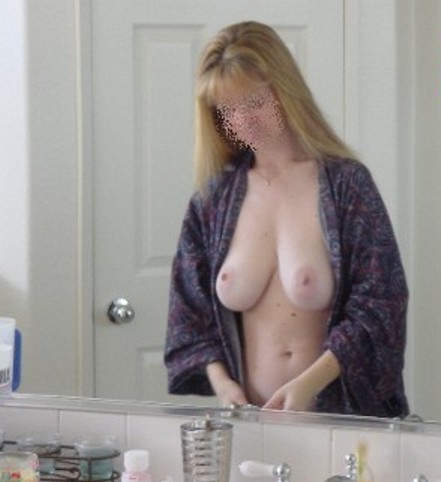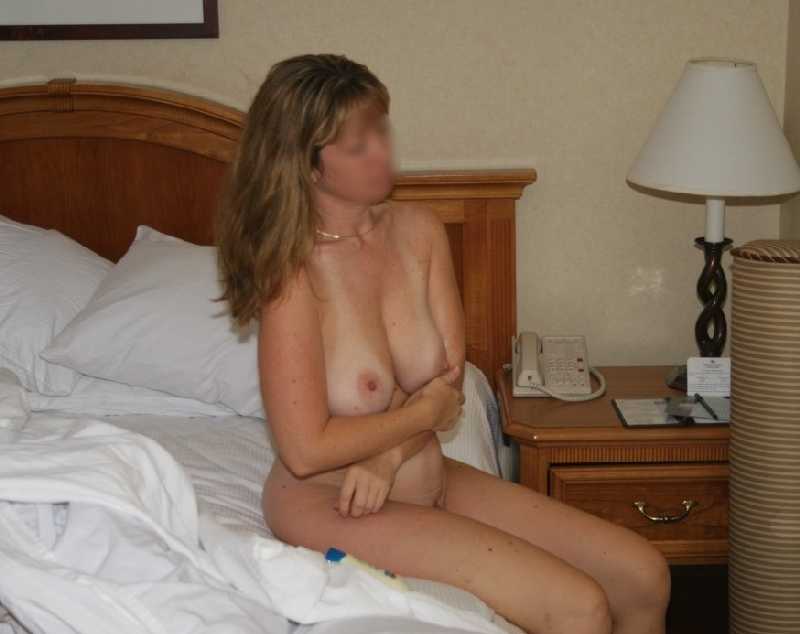 COUPLES ... AFTER DARK FUN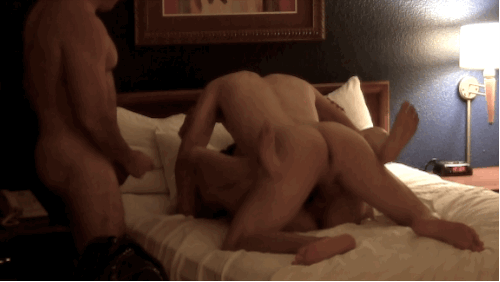 FOLLOW THE GAMES ...

Every evening laptops get turned on and the consumption of cuckold videos begins. Ravenous wives taken, cuckold husbands watching and stroking ...





© 2004 Cuckold Page