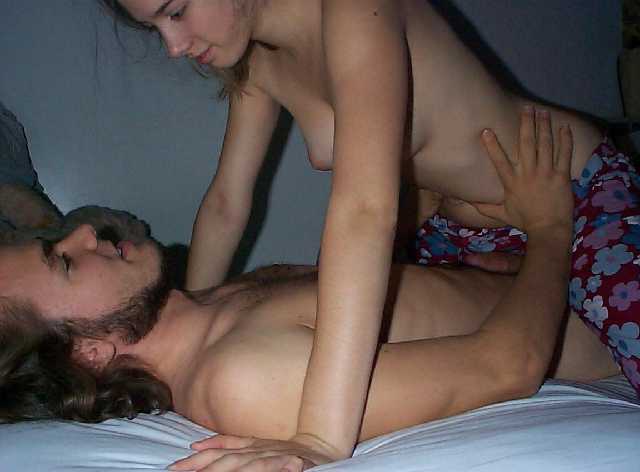 My First Cuckold Experience:
I get so turned on watching my wife do anything, and sucking cock maybe the best, since she thinks of it as foreplay. I took this picture 6 months ago. It was a very hot night that had my wife have sex with a new friend of ours that moved into the neighborhood. But back to her sucking cock...
Actually the first time I saw her suck someone's cock, was before she even sucked me. She was seduced by a High School teacher she had a crush on when we were dating. He introduced her to oral sex. First, he ate her pussy for her first time during foreplay to get her excited when he fucked her their first time. Then he got her to suck his cock a little, eventually getting her to suck his cock to completion and swallow his cum.
After they had sex several times, I got involved in a fourway swap with my wife/gf and the teacher and another of his student gf's. The first time I saw him kiss, then undress my gf I almost came on myself, but when she held his cock, dropped to her knees and sucked his hard cock in and out of her mouth, I surprised the teacher's gf by cumming on her face as she was preparing to suck me.
It was my first experience watching her and I've never overcome my lust to see her naked with another man.
WIVES POST THEIR PERSONAL ADS ... COUPLES FOR MEN
© 2004 Cuckold Page