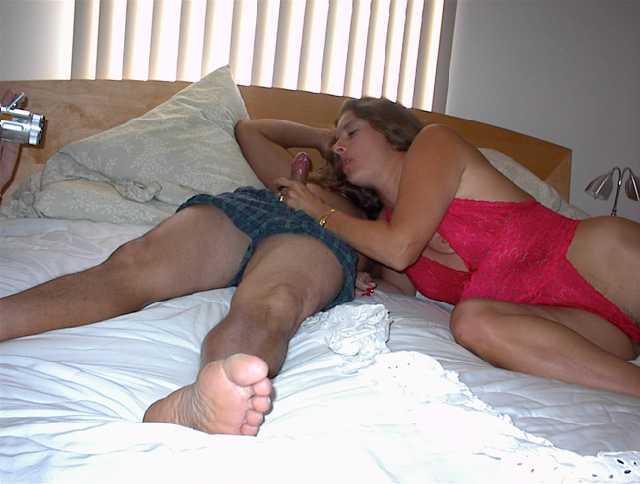 Cuckold Couple Getting Into the Lifestyle:
How it all began for us:

My wife and I have shared this lifestyle for more than 14yrs now. We are now in our early 30ies. My first cucking came as a surprise to me.

We are high school sweethearts and each other's 1st. When I was dating my wife, I made the comment to my best friend Joe that she was nervous and we had not done the deed yet. Surprisingly he responded, "If I couldn't tap it he would". Well it should not surprise me he bragged on many occasions of his conquests (some neighbor's wives even). I always thought he was full of B.S.

Before too long my wife and I were drunk with passion. Often ditching school to fuck, she was insatiable and always horny. I think it was her strict catholic upbringing, when sex happened her drive kicked the door down. Well as young, horny and stupid kids often do, we started playing with fire and had unsafe sex numerous occasions, which led to our first child, a beautiful son.

Well I was faced very quickly my senior year to make grown-up decisions, and joined the military. Choices are very limited to a High School Kid, now with a family on the way. We were in times of peace, so I joined the Army. My wife and I said our goodbyes with her about 3mo pregnant for me to do my training.

I returned home before assignment for the birth of our child and to move us to where I was going to be stationed. The birth of my son was a joyous occasion until that night.

My wife made a teary eyed confession, she had strayed while I was gone. I was hurt and angry, but had a family. I did some soul searching that night and still loved her and told her the next day I would forgive her and no more lies in our marriage. She was relieved, afraid of losing her newborn child and our marriage for the selfish act she admitted. I told her we would never talk of it again.

Well I could not let sleeping dogs lay, and over the course of the year dug the details from her. She told me in bits and pieces at first not wanting to stir up that time in our marriage.

Come to discover she met a neighbor at the market a few weeks after I left. She was lonely, depressed cause I was gone, disappointed in her weight gain (she was pregnant what did she expect), and horny. Anyway, this cute guy starts talking to her and discovers I am away. He says she should come over for a bbq at his house. So she goes over and he continually is bombarding her with compliments, telling her how lucky I am to have such a beautiful wife, ECT.... The party is winding down and he is hitting on her big time.

He reaches over and kisses her, she is shocked and struggles with her inner voice telling her to stop but her emotions and hormones are racing as she kisses him back. Soon they are the only ones in the front room as he is now fondling her, which leads to him sucking her breast. She feels his cock through his pants and is in a trance as she frees it and slides down and begins giving him a blowjob.

After he comes, she says she should go and attempts to leave but convinces her that he would like to return the favor and "orally" please her. She loves to be eaten and gives in. As she is cuming he slides up and slides in, she allows him and soon is moaning. He then turns her over doggie and begins the fucking her from behind.

It is after a few minutes of fucking that she notices the roommate has come out of his room and is watching them while wanking on his cock. This startles her and she attempts to get up but her lover holds her firm and increases the tempo, she is enjoying the fucking and watching the roommate, she has another orgasm.

The roommate moves to them and places his cock in her face; she opens her mouth and takes him. This went on the entire time she was pregnant. She would go over or they would come over and they would fuck daily (one or both of them).

I even listened to her (I thought fingering herself) over the phone with me while I was away, turned out it was the roommate eating her while she was talking to me. This went on until a few days before my son was born, even when I came home she slipped away a couple of times.

She broke it off when reality came crashing in. She said what turned her on is she felt so dirty doing this, an erotic rush being naughty. I got these details slowly from her dragging them out from her over the course of a year. Each time always ended in INCREDIBLE sex. She confronted me one night after sex and asked me if the thought of her with another man turn me on. I was shocked when I was confronted with this self-examining question, yes I was.

It was then we decided we should do a mfm. I remembered what Joe told me a few years ago. I told my wife what he had said about her and she giggled like a schoolgirl, and said he was cute; she would love to have him and me together. I set it all up, we were going home to visit my folks and we would get a hotel. Well after talking to my parents, they said they would be out of town until 3 days after our arrival date. Either we could push it back or stay at the house or we would visit when they returned. Score I thought we could save on Hotel money! Therefore, I called Joe up and made the pitch, he would be happy to help us out:)

I remembered all the conquests he bragged of and did not want to risk any STD's with him so I told him he would have to wear a rubber under the guise that my wife was not on birth control. I did not tell my wife WHY I asked him to wear a rubber because I did not want to spook her (although she already showed me what a slut she could be). I told her he volunteered to wear rubbers, so the plans were set.

We arrived and soon the three of us were smoking weed sitting on the sofa talking about old times, sex, ECT. I started kissing her and fondling her. I unbuttoned the sundress she had on exposing her breast to him as he sat next to us. I watched as he moved his lips to my wife's nipple and took it in his mouth. Soon I was sucking the other breast and caressing her face, and hair. She is moaning loudly as I move my hand to her pussy. I discover my friend has beaten me to her and is fingering her pussy.

It is then when my son begins to cry and I leave them to settle our child. As I return, I hear...yes...oh YES yes! I discover him fucking her doggy. I move to them and see the rubbers still unopened. I remind him of the agreement and we get undressed as he puts on the first of the 3pack. I notice his cock is about the same as mine, average but nice and hard for her.

Anyways we spend the night taking turns fucking her pussy, mouth (sometimes together other times He/I watch the other. It does not take long before we are tired from traveling, the weed, the sex we all fall asleep in my old bed. I am awoken by whispers and giggles early in the morning.

I pretend to be asleep as I hear him tell her "don't worry baby I'll pull out. My heart starts to race...what is going through his mind. This was not part of the agreement. Fear, shock and arousal immobilize me. I listen as she give in and soon follows with gentle rocking and muffled moans.

I open my eyes and see my wife's face turned from me and she is trying to muffle her moans with a pillow. I see Joe is on top of her and pumping her slowly under the covers, THEN BAM, I see him looking at me, we make eye contact and he smiles and increases his tempo. My wife moves her head toward me and quickly I shut my eyes. Still to this day, I do not know why I pretended to be asleep but soon the bed is rocking hard and she is screaming unchecked. There is no WAY I could sleep through this.

I hear him tell he is going to have to pull out, and she says no she is close, cum in her.

He says what do you want baby? Your cum deep in me, your cum, she replies. Now I know what he is thinking and she is unknowingly playing right into his fantasy (and now mine).

He then says something that slaps me across the face; he says, "Where do you want my seed baby".

She screams "in me cum in me", I can tell her orgasm is building. He then asks her, if she wants "his seed deep in her womb". This send her over the edge, screaming GOD YES, cum deep inside me (adding salt to my wound) He tells her beg for it, which she does.

I move to her face and begin kissing her as he tells her he is cuming inside her. I take my place on top of her hoping to feel his cum in her, but she grabs my head, SHOVES me down on her pussy, and holds me there. I begin licking her and am served my first cream pie; her orgasm erupts again very quickly, and pulls me up to fuck her. While I fuck her she whispers in my ear she wants to fuck him the rest of the day ALONE. The comment makes me cum instantly.

They shower then move to my parents room and spend the rest of the day fucking and sleeping. I eavesdrop throughout the day and hear (later confirmed) he de-flowered her ass. I also hear her telling him how he is the best fuck she has ever had, how she would rather fuck him, and how she is his slut, ect....

So began my acceptance of my role and her embracing her sexuality. To this day they still fuck! Sometimes in front of me and sometimes alone. Sometimes with a condom and sometimes bareback. The thrill for me is still as intense as it was that very first day. I am attatching some pictures for your site. They are of her and him on one of thier "sex days". - Earl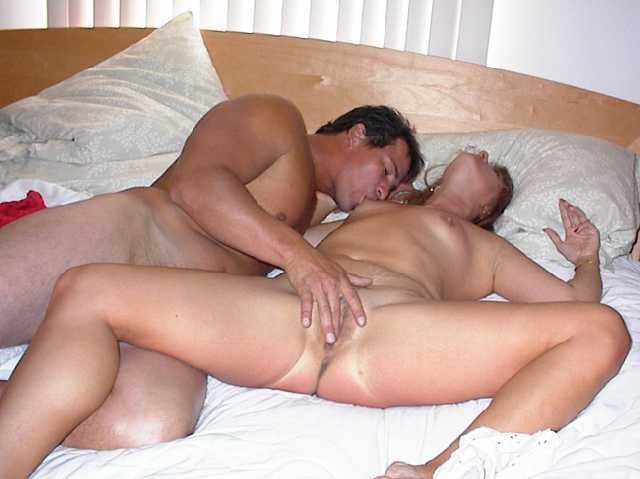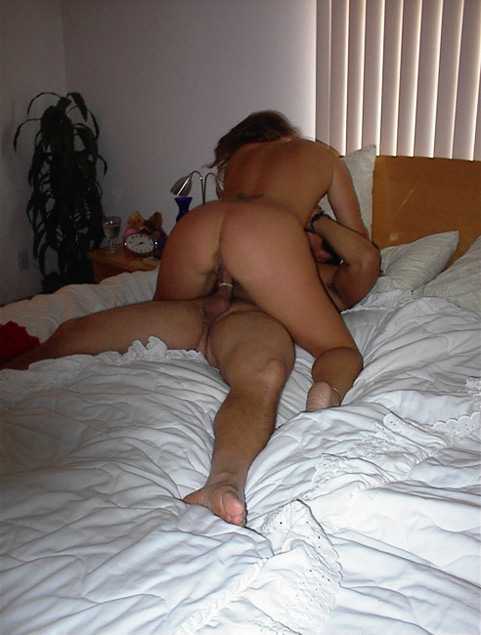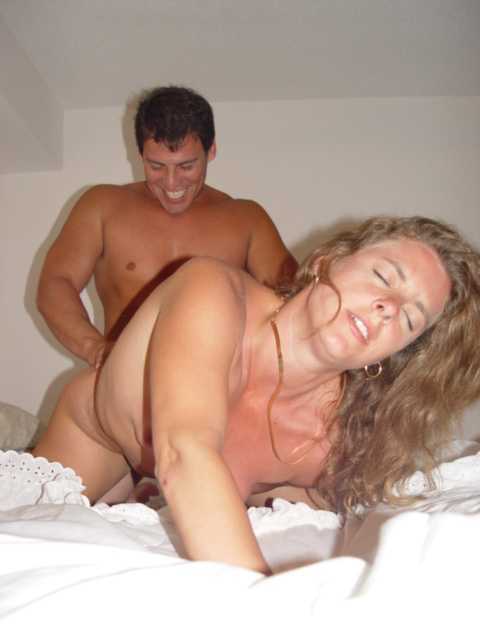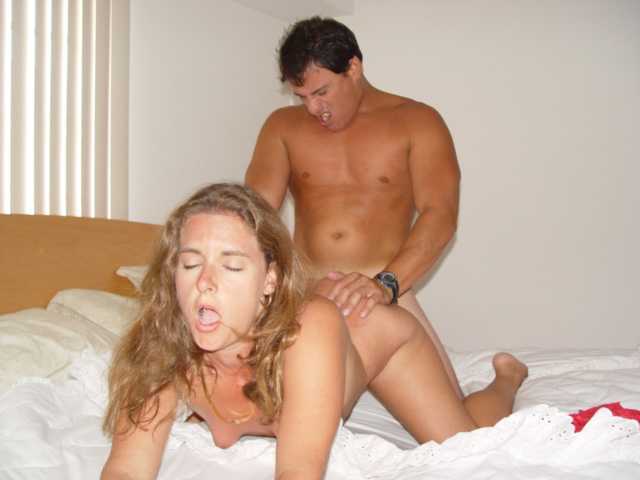 COUPLES ... AFTER DARK FUN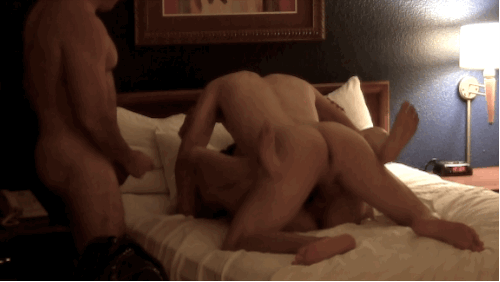 FOLLOW THE GAMES ...

Every evening laptops get turned on and the consumption of cuckold videos begins. Ravenous wives taken, cuckold husbands watching and stroking ...





© 2004 Cuckold Page